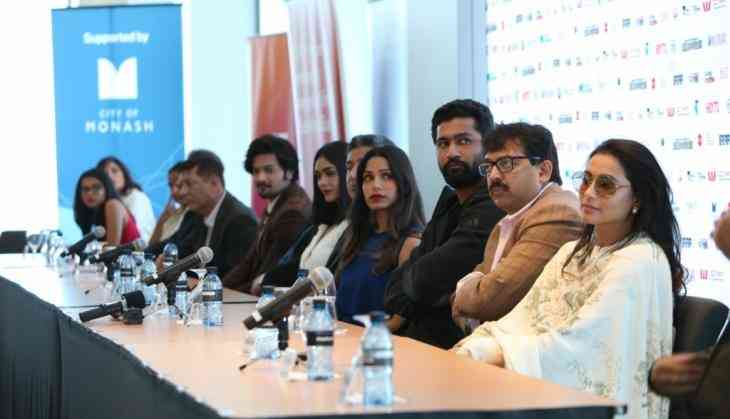 The Indian Film Festival of Melbourne has officially begun, and the first event of the festival is the opening press conference that took place this morning at Melbourne's central business district. IFFM, the award winning largest film festival in the southern hemisphere kicked off the festivities by bringing all the actors and the Minister of arts and culture, Martin Foley to announce the start of the festival.
Mitu Bhowmick Lange, director of the festival introduced all the actors present at the press conference. They were Rani Mukerji, Freida Pinto, Richa Chadha, Ali Fazal, Rajkumar Hirani, Vicky Kaushal, Abhijaat Joshi, Mrunal Thakur and comedian Saadiya Ali.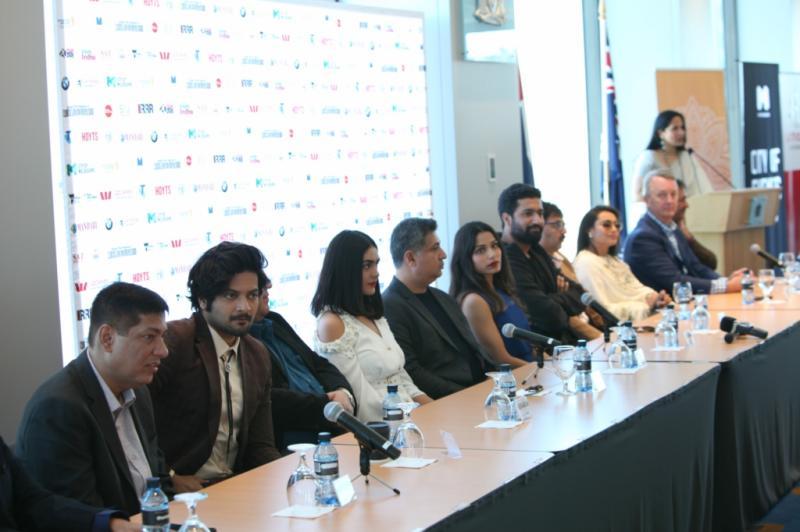 IIMA
Rani Mukerji spoke about being the guest of honour and what coming to the festival means to her, "I'm really happy to be here representing my country, my film and my fraternity. A big Thank you to the Victorian government for supporting the Indian film fraternity The Indian film fraternity is so diverse, So many languages and cultures so it's great to see films from various cultures under one roof. I thank Mitu inviting me. And this trip is special because I'm coming here with my daughter. It's the first time she's seeing Melbourne".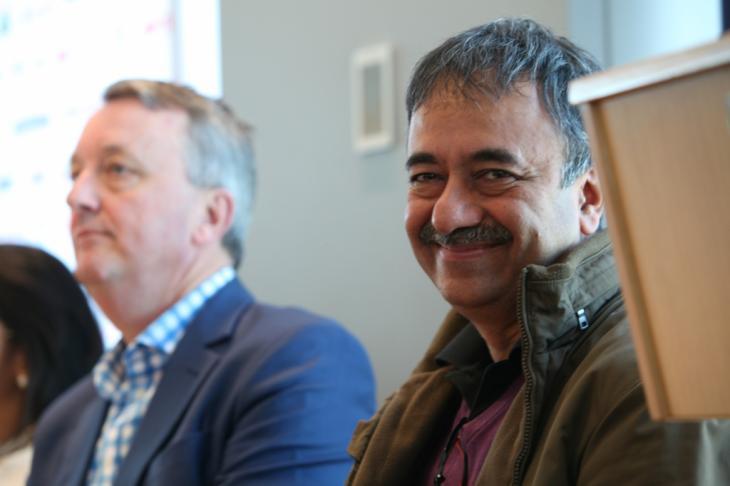 IIMA Rajkumar Hirani
The Indian Film Festival of Melbourne will go on from the 10th of August to the 22nd August in Melbourne, Australia. The festival will screen over 60 films from all across India and the subcontinent in over 22 languages..
Also Read - These 10 biggie projects of Karan Johar prove why the filmmaker is going to rule over box office till 2020