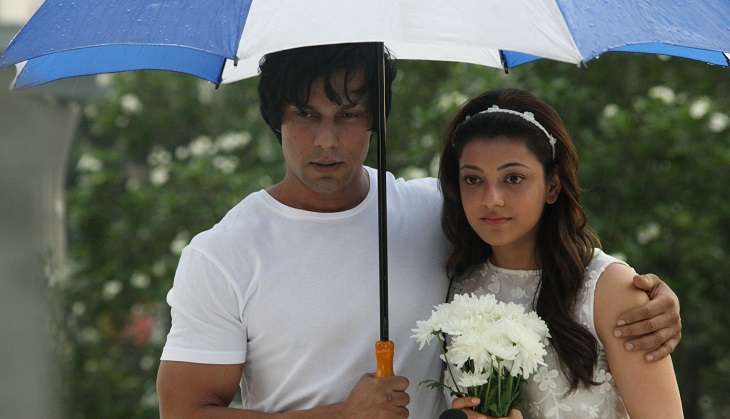 Do Lafzon Ki Kahani, starring Randeep Hooda and Kajal Aggarwal, is the official remake of Korean film Always.
The love story is directed by Deepak Tijori and produced by Pen Ltd.
What may work for the film
Do Lafzon Ki Kahani starts off well as the director introduces two characters who are polar opposites. The lead characters are a brooding man who is weighed down by the baggage of his dark past and a happy-go-lucky girl.
The action and training sequences are well executed. Randeep Hooda brings his versatility to the role, and looks convincing as an MMA Fighter.
Also Read: Randeep Hooda talks about Do Lafzon Ki Kahani, Sultan, Salman Khan and more
What may not work for the film
After an interesting start, the film seems to be a series of one cliched sequence after another. Several absurd characters are introduced, with no direct impact on the plot. The pace falters as the film progresses. The dialogues appear weary, forced and out-dated, to say the least.
Despite being well choreographed, the fight sequences leave no impact since the director fails to establish an emotional connect.
Also Read: Salman Khan as Sultan will be remembered for years to come, says Randeep Hooda
Will it do well at the ticket window?
Do Lafzon Ki Kahani has released on approximately 700 screens in India. The film has failed to record a decent start at the ticket window. The early morning show occupancy across India was as low as 4-5%.
The word of mouth is expected to be majorly mixed towards the negative side which would leave no scope for an improvement in collections over the weekend.
Box Office Prediction:
Day One: Rs 1.20 crore
Weekend: Rs 4.20 crore
Lifetime: Rs 10 crore
The expected verdict is flop.