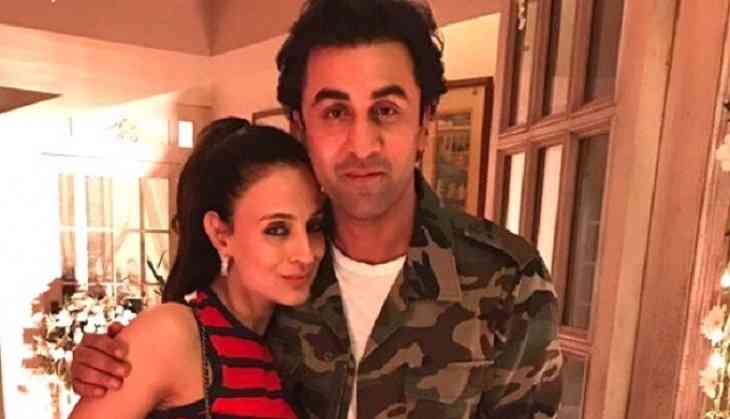 Ameesah Patel - Ranbir Kapoor (file pic )
Ranbir Kapoor recently attended a party which included many Bollywood celebrities.
The actor has been busy with the shoot of his upcoming film, Sanjay Dutt's biopic. But, recently he was spotted attending a party along with other celebs too. What caught the eyes of the onlookers was when Ameesha Patel tried to have a conversation with the actor again and again.
According to a source, initially the actor was cordial towards her but he apparently soon got uncomfortable when the actress tried to talk to him in private. Having no clue about what she wanted to talk, Ranbir was seen leaving the party early without even letting anyone know, adds the source.
One wonders what was the private talk about?
Meanwhile, on the work front, the actress is now hardly in news for her movies but, will next be seen with Sunny Deol in Bhaiyaji Superhit.