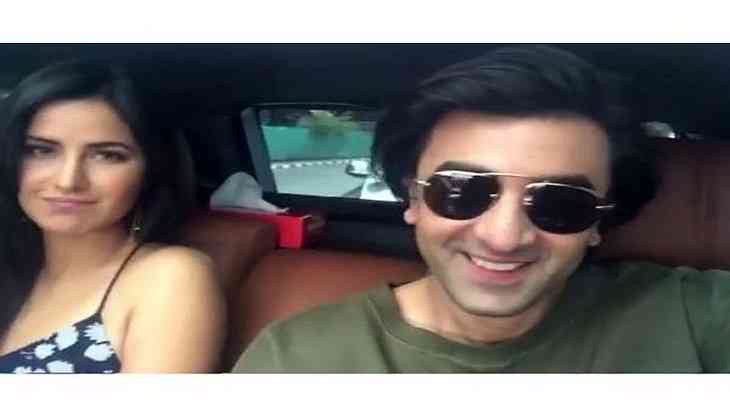 Former Bollywood couple Ranbir Kapoor and Katrina Kaif shares an awesome chemistry with each other. Although the couple are now separated but the ex couple are still very good friends.
After Rajniti and Ajab Prem Ki Ghazab Kahani both will share screen again in Jagga Jasoos. As per reported by India Today when Ranbir was asked whether the change in his relationship with his former co star Katrina Kaif has affected their work, he said, "Not at all. I have been working with Katrina since my third film – Ajab Prem Ki Gajab Kahani. I really enjoy my creative partnership with her. The people that we are, we come with the intention to give the best to our work. I don't think we have ever carried personal baggage to the set and that's the way it should be."
He further added, "Films are an expensive medium. It's other people's time and money, there are hundreds of people who are dependent on you. And my relationship with Katrina, whatever has been said or written by the media or the conjectures, it has always been a very positive one."
While talking about Katrina, Ranbir Says, "I don't think I can miss having her in my life. I need her in my life. She has such a positive influence on me, as a person and as an actor, and she'll continue being that. That's what it is. There is nothing like not talking to each other or not showing up. It was a lot of hard work not just by me but also by her. She is equally as important in the film as I am and has stood by this film for three and a half years. She is like the producer of this film. I am very grateful for that partnership I have with her. I admire it."
The film 'Jagga Jasoos' is set to release the theater on 14 July.