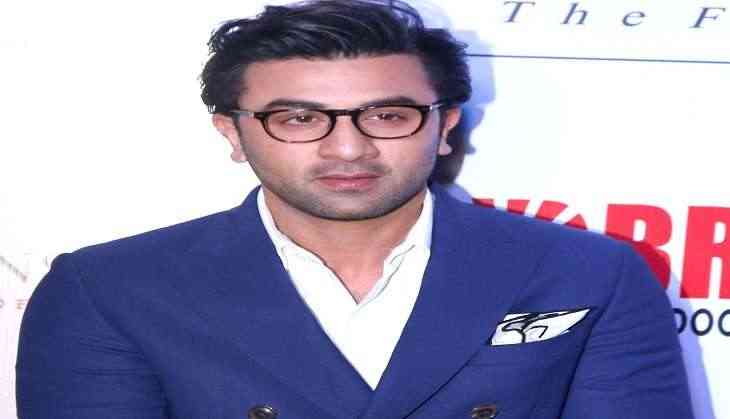 Ranbir Kapoor (file pic )
All set and waiting for his latest film Jagga Jasoos to release, Ranbir is leaving no stone unturned in promoting the film.
The production team of the film has released a new video titled The real Jagga Family where the actor speaks about the connection with his family members and why is it important to watch Jagga Jasoos.
Talking about his journey in the film, Ranbir admitted that the film and the script narration of Anurag Basu made him realise the value of his real family. The Kapoors, every Sunday meet at his grandma's place and they end up fighting for some or the other reason but at the end of the day, things get resolved by someone apologising or sending gifts to one another. The actor then spoke about his father, Rishi Kapoor's equation with the rest of the family. "My dad was not around when he was working but whenever he was out, he would make sure that we go out for dinner once a week. In the car, I remember what I really used to look forward to is my father playing a quiz with my sister and me. It could be general knowledge, about us or food. Ridhima and I used to be very competitive and whoever won got a prize. The actor further added that his sister used to hate sitting next to him while having the meal. "She used to get irritated if I made a sound while eating. My dad used to force her to sit next to me and I purposely used to chew loud enough." The actor too has a family whatsapp group. "The most irritating person in that group would be my sister. She is the kind of person who doesn't write the entire line in one message, she puts one-one line so, and your phone keeps beeping and she uses loads of emojis. My father is a one-word person and my mother is very warm so she would make it very sweet and positive," said Ranbir.
The actor feels due to the social networking sites, the family experience is dying out whether going out for a walk or watching a film together.
"I hope with this film family can experience the togetherness," he says.