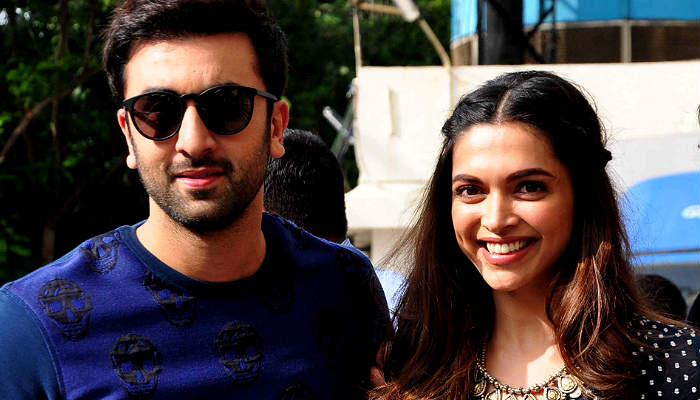 With a string of hits behind her, there are a lot of expectations from whatever Deepika Padukone does. Much is expected from her next film Tamasha which reteams her with her former lover and her hit co-star from Yeh Jawaani Hai Deewani, Ranbir Kapoor.
At the film's trailer launch, Deepika explained why their pair has remained exclusive and hasn't signed on several films together.
"We don't want to come together in a film for the heck of it. We have done films before and they have done well because they were good films. We want the film to be special for us to come together."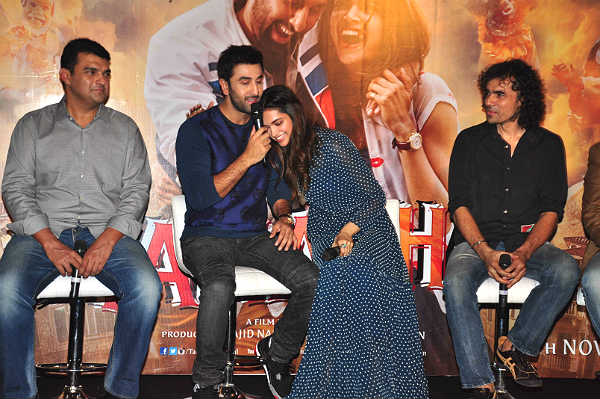 There is obviously a lot of affection still alive between the two. Deepika spoke of "loving Ranbir in Barfi" and when asked what she would give him on his birthday on September 28, she laughed:
"I think he has everything. All I can give him is good wishes, love and happiness."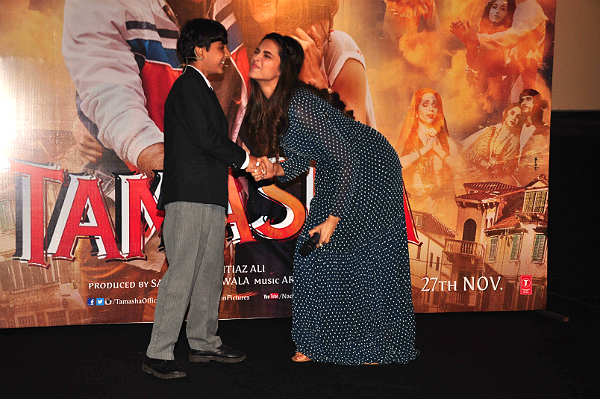 Deepika however was smart enough not to get drawn into a comparison of her chemistry with Ranbir Kapoor and her rumoured current beau Ranveer Singh with who also she has had a success in Goliyon Ki Raasleela Ram Leela. She hedged:
"It depends on the kind of film and roles we do and it's also in the hands of the director to extract the performance from us. There is a difference in the chemistry between Ranbir and me in Yeh Jawaani Hai Deewani and Tamasha and Ranveer Singh's chemistry with me in Ram Leela and Bajirao Mastani."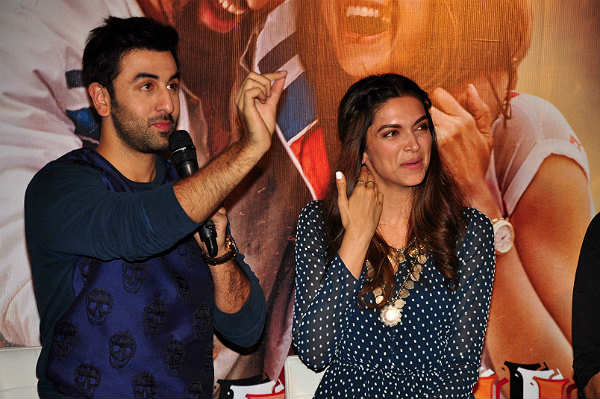 Also Read: Tamasha trailer: 'The world's a stage' for Deepika-Ranbir and they play a game across it
Ranbir Kapoor too didn't shy away from explaining about their chemistry in details and answered many questions. Have a look:
Tamasha is your third film with Deepika Padukone. How was the experience this time?
I learnt a lot working with Deepika. We began with Bachna Ae Haseeno which was the second film in both our careers, and then we did Yeh Jawaani Hai Deewani which was a big hit. To see her grow as an actor to this extent is really heart-warming, encouraging and inspiring for me. For me, Tamasha is very special because of our team - it's also my second film with director Imtiaz Ali after Rockstar, my second film with producer Sajid Nadiadwala after Anjaana Anjaani, and my eleventh film with co-producer Siddharth Roy Kapur!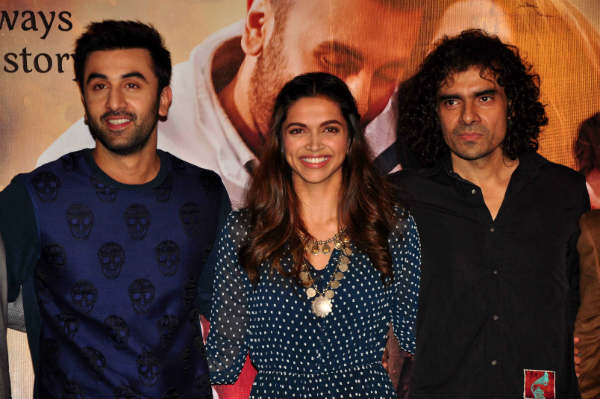 Yeh Jawaani Hai Deewani was a blockbuster. Do you think Deepika is your lucky charm?
It is not fair to label anyone as a lucky charm. Deepika has worked very dedicatedly to be in her position. I hope her luck works on me and not mine on her.
Also read: The Ranbir-Deepika 'Tamasha' begins
Your chemistry with Deepika is well-liked. What do you feel?
It's very good. It depends on Tamasha -- if the film becomes successful, then everyone will be happy to see us together.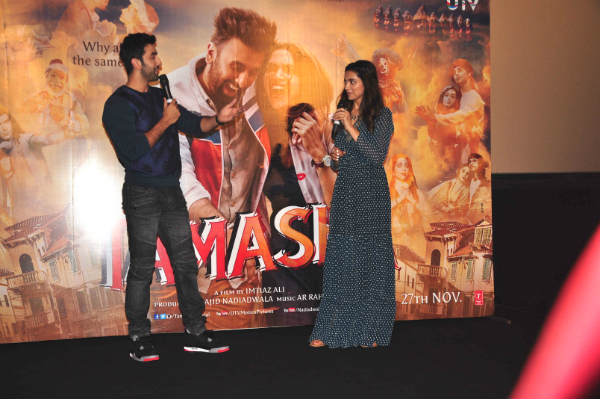 Since your last two films haven't done well, are you feeling the pressure that this film should succeed?
There is less pressure because we have talented people like Deepika and Imtiaz on board. Imtiaz always brings the best in me and so does Deepika. Imtiaz's Rockstar taught me a lot and fetched me a lot of success and awards.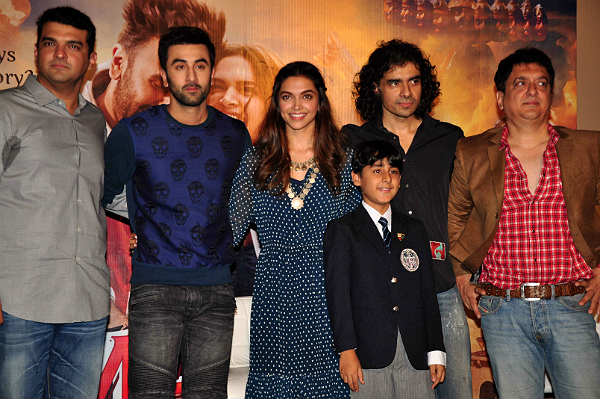 What are your plans for September 28, your birthday?
I am working on my birthday and it's great. It's a day which makes me sad. I have been told that you should feel special on that day but it has never met those expectations. Hence it is better to be working on that day.
-- With inputs from Bollywood News Services