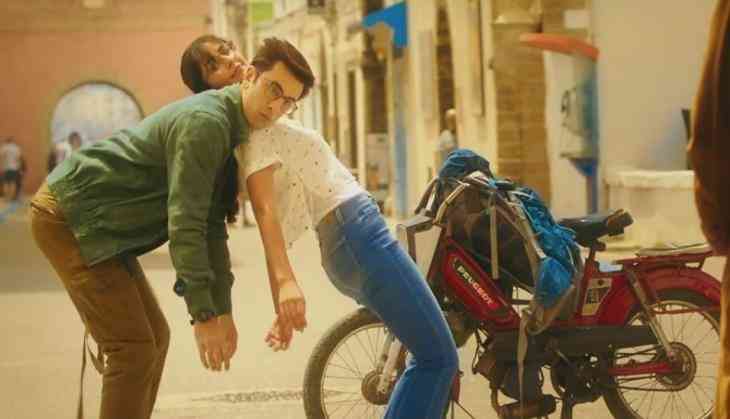 Ranbir Kapoor - Katrina Kaif (still from Dul Ullu Ka Patha from Jagga Jasoos)
Recently released song, 'Dil Ullu Ka Patha' from Anurag Basu's upcoming film saw Ranbir Kapoor and Katrina Kaif dancing on the streets to fetch some money.
Before shooting, as a part of the recce, director Anurag Basu and his assistants went on the streets of Morocco and began dancing, perhaps to see if it leads to any chaos or crowd gathering. Surprisingly, the crowd instantly gathered around them to watch them perform.
The filmmaker's idea worked and the lead actors of the film Ranbir and Katrina were asked to do the same thing. In fact, not just dancing but Ranbir was also asked fetch money in order to entertain the people around Morocco.
By sharing the story, Basu said, "Yes, it's true that I had asked Ranbir to hold a cap and ask around for money for the song, and people did start putting money in it. Can you believe it, Ranbir collected 250-300 Morocco Dirhams! So in the song, Ranbir is actually collecting money while dancing from real people."
Jagga Jasoos is set to release on July 14, 2017.