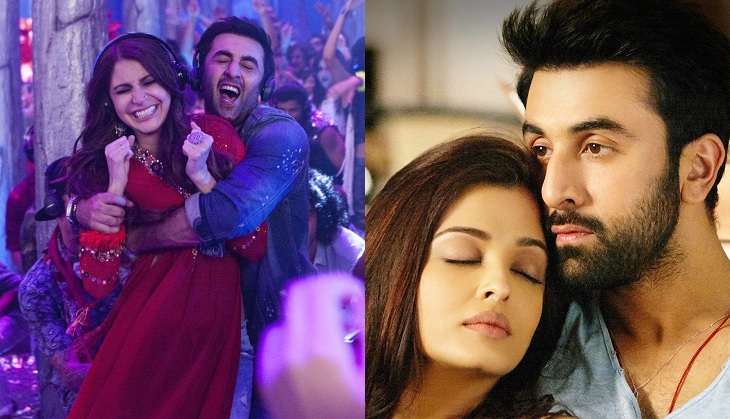 Karan Johar's labour of love, Ae Dil Hai Mushkil is the story of four characters marred by one-sided love. Does the film that stars Anushka Sharma, Ranbir Kapoor and Aishwarya Rai justify the hype?
Let's analyse:
What may work for the film:
Ae Dil Hai Mushkil rides on a done-to-death premise. Fortunately, Karan Johar presents it in a refreshing manner.
While the characterisation is in sync with today's youth, the 'non-melodramatic' dialogues are very effective. The characters are easily identifiable and it will be easy for gen-next to see themselves in the situations portrayed.
Ranbir Kapoor is present in almost every frame and he justifies his screen presence by delivering a phenomenal performance. With his screenplay, Johar appeals to the youth to live life on their own terms and follow their heart.
Pritam's music carries the story forward and does not hamper the proceedings.
Shah Rukh Khan's cameo will definitely be the talking point of the film as the superstar steals the thunder from Ranbir Kapoor and Aishwarya Rai in one of the pivotal sequences.
What may not work for the film:
Ae Dil Hai Mushkil has nothing novel to offer in terms of content. While Johar spends a lot of time establishing the bond between Ranbir and Anushka, the other two sub-plots (Ranbir - Aishwarya and Fawad - Anushka) are half-baked and fail to leave the desired impact.
Leaving the predictability factor aside, the build-up towards the climax is stretched and funniily enough, way too filmi! Even for a Karan Johar film... Those expecting a full-fledged romantic track featuring Aishwarya Rai will leave the theatre disappointed.
Karan Johar's message is like old wine in a new bottle. In fact, better wines AND bottles have been seen earlier.
Will it do well at the Box Office?
Ae Dil Hai Mushkil will perhaps be loved by the youth in the metros. However, the appeal amongst the family audience may be be limited. Yes, the film will fail to establish any sort of connect with the older generation.
The modest budget and pre-release non-theatrical revenue will help it sail safe and emerge a profitable venture for all associated.
The success of Ae Dil Hai Mushkil might come as a respite for Ranbir Kapoor, whose last hit film at the Box Office was Yeh Jawaani Hai Deewani (2013).
Box Office Prediction:
Opening Day: Rs 13 crore
Opening Weekend (3 days): Rs 44 - Rs 46 crore
Opening Weekend (4 days): Rs 65 - Rs 67 crore
Lifetime Collections: Rs 110 - Rs 115 crore
The expected verdict is super-hit!