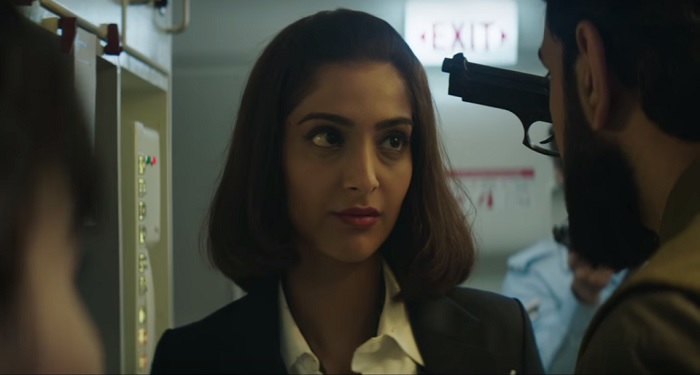 In her 8-year long Bollywood acting career, Sonam Kapoor has essayed several, varied fictional characters. However, for the first time ever, she will reprise an actual person in her upcoming film, Neerja.
The film is a tribute to Neerja Bhanot, a 22-year-old flight attendant who gave up her life to save passengers from a terrorist attack onboard a Pan Am flight on 5 September 1986. Bhanot became the youngest recipient of India's highest peacetime Military Award for Bravery, The Ashok Chakra.
Also Read: 7 facts you need to know about Pan Am hero Neerja Bhanot before you watch Sonam Kapoor's film
In an interview with Catch, Sonam Kapoor opened up about the challenges she faced while playing Neerja. She said:
"It is very difficult to play a real life character from a fictional one because while portraying a fictional character, you can rely on your imagination about the character but while playing a real life character, apart from your imagination, you have a lot of references. You have to go and meet the friends, family and the person to know how the character is in real life".
Also Read: Sonam Kapoor says Airlift & Neerja are based on stories that deserve to be retold
"Unfortunately, Neerja is not alive, so there had to be a lot of imagination along with the attempt to make it look as real as possible, so it was a bit of both and a little more difficult because you cannot merely rely in your writer and director to get the nuances right, you have to actually bring somebody back on screen."
Neerja, produced by Fox Star Studios and directed by renowned ad film maker Ram Madhvani, also stars veteran actress Shabana Azmi in a pivotal role.
Neerja releases on 19 February 2016.