After making a lot of back-to-back critically-slammed cinema, filmmaker Ram Gopal Varma has released the trailer of his next film titled Veerappan. The plot covers Asia's biggest manhunt in history, the hunt for Koose Muniswamy Veerappan, also known as bandit Veerappan. 
The trailer of the film has gone viral with even non-RGV fans praising it. Watch it here: 
But, what's so special about it? These four reasons will explain: 
1. It's a big deal if a filmmaker releases a trailer without any dialogues in it. RGV seems to have let the fear and grandeur surrounding the protagonist speak loud in the Veerappan trailer. And it works.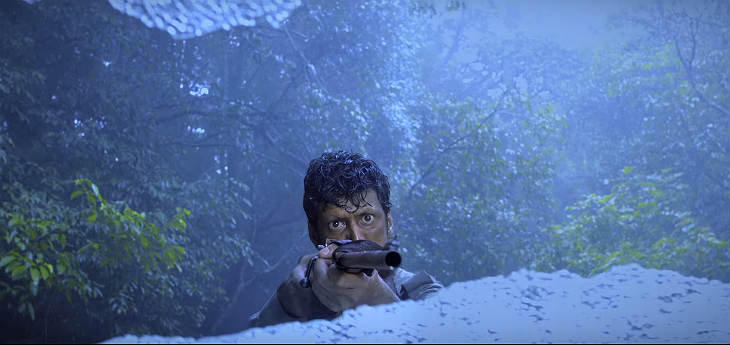 Photo: a film still

2. Usually, no crime thriller drama is complete without larger-than-life action sequences. However, in Veerappan, one can see that RGV has tried to keep it as non-fussy and authentic as possible. A move that deserves acknowledgement, indeed.

3. With Veerappan, RGV seems to be back with what he excels in. Dark, dramatised portrayal of reality has been filmmaker's forte and this film may bring him on the track once again, at least on celluloid. 
Photo: screen grab

4. The makers of the film have padded up the trailer with essential facts on Veerappan. And all these facts not only add to one's knowledge of the man but also create an atmosphere of intrigue around the film. One fact that immediately catches your attention is that 'it took 10 years to kill Osama Bin Laden but 20 years to kill Veerappan'.