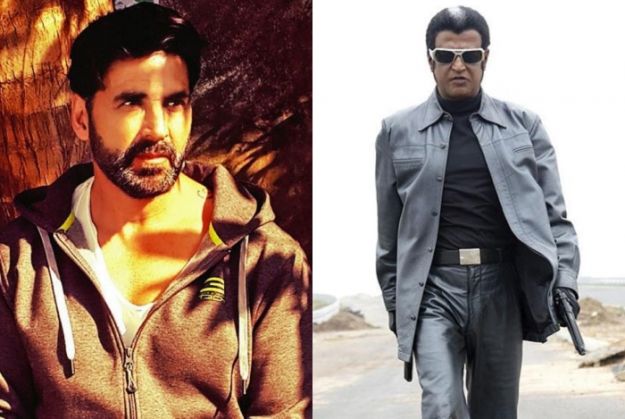 The Shankar directorial, 2.0 - a sequel to 2010 blockbuster Robot (Enthiran), is currently being shot at Jawaharlal Nehru Cricket Stadium in Delhi.
With a massive budget of Rs 350 crore, the Rajinikanth, Amy Jackson and Akshay Kumar starrer has broken records to become the costliest Indian film till date.
While not much has been made public about the plot of the film yet, a source from the production team has revealed that it has been inspired by the Ramayana. The source said:
Also Read: Robot 2.0: Akshay Kumar to sport an evil, futuristic look in Rajnikanth film
"2.0 is Shankar's dream project and it is a modern day rendition of Ramayana. It is essentially a love tri-angle between Rajinikanth, Amy Jackson and Akshay Kumar with a lot of action. The look of all the actors in the film will take you by surprise."
Also Read: Baahubali visual effects team to work for Rajinikanth's Robot 2
"The story is not exactly Ramayana, but inspired by it. Once you watch the film, you will be able to draw references with Ramayana. The action sequences are at par world standards and you will be shocked looking at scale of the film."
Akshay Kumar will play the antagonist in the film. And reports suggest his character will be inspired by Raavan.
The shooting of 2.0 is expected to be wrapped up by August 2016 following which Shankar and his team will work on the visual effects.