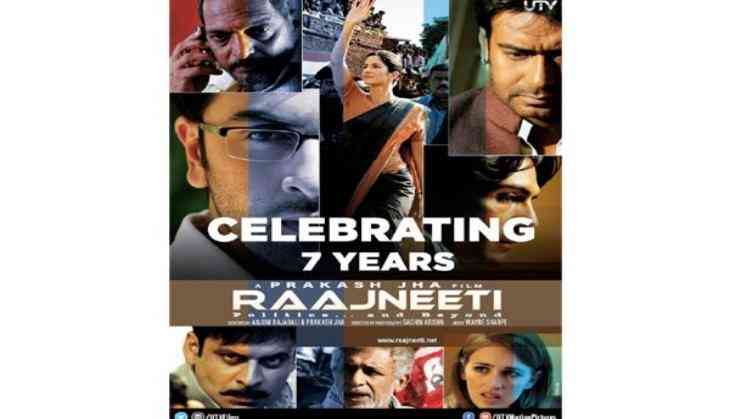 'Raajneeti' completes 7 poweful years (ANI)
It's been seven years since Prakash Jha directed the political thriller crime drama 'Rajneeti.'
With a cluster of stars like Ranbir Kapoor, Katrina Kaif, Arjun Rampal, Ajay Devgn, Nana Patekar, Manoj Bajpayee and Naseeruddin Shah in the lead roles, the movie, released on June 4, 2010, was declared a super hit by Box Office India.
'Rajneeti' draws parallels to Mahabharata, where shades of Krishna ( Nana Patekar), Arjuna ( Ranbir Kapoor), Yudhishthira ( Arjun Rampal), Duryodhana (Manoj Bajpai), Karna ( Ajay Devgn) and Draupadi ( Katrina Kaif) can be seen in the characters portrayed.
To mark the seventh anniversary, UTV Motion Pictures took to its Twitter handle to share a collage of the moments from the movie and quoted a famous dialogue of 'Rajneeti.'
""Power paida karein hum log...aur button de de un logo ke haath mein?" Raajneeti continues to show what real power means. #7YearsOfRaajneeti," the production company tweeted.