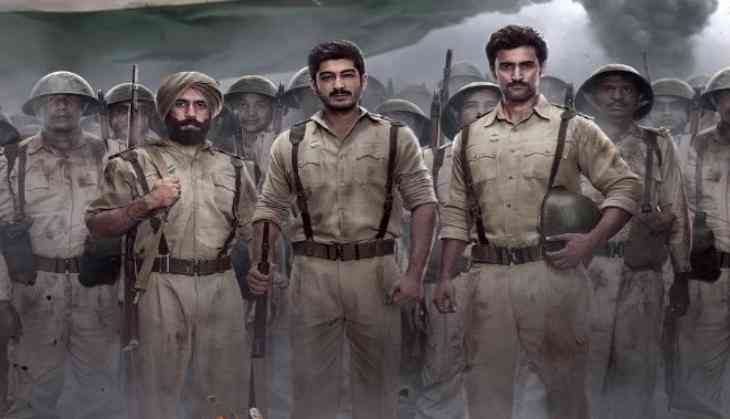 Tigmanshu Dhulia takes out an immensely interesting chapter from history and presents it in a neat package through Raag Desh.
The chapter belongs to the time when the much revered figure in Bengal and elsewhere, Subhash Chandra Bose established Indian National Army and mobilised a lot of Indians to fight for freedom and for our rights. The story is set in 1945, when three officers of INA, Shah Nawaz Khan (Kunal Kapoor), Prem Sehgal (Mohit Marwah) and Gurbaksh Dhillon (Amit Sadh) were put on trial by the British government.
Raag desh follows this case, as the three brave soldiers are in the danger of being hanged to death. All credit to Dhulia for giving immense importance to detailing, thus importing us to the charming India of the 40s. The next best thing about this film is its casting. Each character picked with such precision, that they all stand out in your memory, even if they are playing a not so significant role. Kenny Basumatary plays Bose with conviction. Prem Sehgal's romantic track with Captain Lakshmi Swaminathan (Mrudula Murali) is as charming as the rest of the set up is. Kunal Kapoor, Mohit Marwah and Amit Sadh are the perfect fit for the characters they play and each of them give sincere performances. Marwah stands out with his screen presence and displays huge potential.
The film follows the trial as Sehgal's father, a senior judge (Kanwaljeet Singh) urges an ailing but highly competent lawyer Bhulabhai Desai (Kenneth Desai) to take up the case. Desai is hurting at being ignored by the congress party and he makes it his mission to fight for justice for the three soldiers.
Dhulia narrates the story, offering no judgements and allowing the audience to make its own conclusions. He gives distinct personalities to each of the three men under trial in court, thus making us easier to understand how and why they might have landed in the situation they are in.
A delightful treat for history buffs, this movie must be watched.
Stars: Four