Ami Sheth
| Updated on: 11 February 2017, 5:47 IST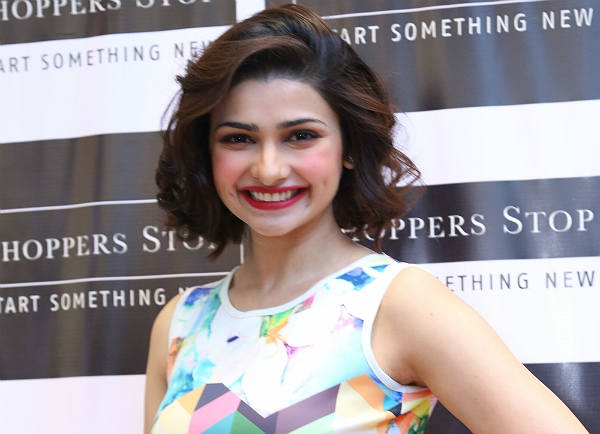 Prachi Desai gives her take on Being Woman...
How would you define yourself after seeing your journey?
I am bit contrary to what I am actually seen on screen as. I am pretty much the opposite of that. That's how I will define myself.
Do you relate to any of your characters from your films?
Very few of the roles I relate to but there's always something about every role that has a reflection of you. The only role that I could relate to is my film with John Abraham "I, Me Aur Main". The role was closer to my age, she was a fun character and she had a light-hearted take on everything.
How do you balance your work with your personal life?
It was very tough for me initially to find the right balance between my professional and personal life, also because I was too young. I was just trying to figure out a lot of things and was alien to everything. Now I realise that my personal life is my real life and acting career is just an alternate life that I lead. Once I realised this I really started enjoying the process because you are able to give time to yourself. This kind of realisation comes with certain experiences and time.
When you look back how has the position of woman changed over the last few years?
As much as I have liked to see the good side - women selling lot of things, they have become outspoken, reaching new heights and doing things that probably have not been heard of before. There is still on the other side that women are going through the worst things in this country which overshadows all the good things that has been done by them and it's unfair. I feel it is just getting worse by the day. There need to be done something about that and I am talking on the sense of the abuses.
When you were rising through the professional ranks did you find that your experiences were different because you were a woman and not a man?
Absolutely yes, but you anyway grow up and see this in every stage of your life. It's not something that's alien. For instance:- We live here and see people begging on the streets everyday but, when you see someone from an another country come to India and see the same thing they really get shaken up. Isn't it shocking this has become normalcy to us? And this has become a way of life for us. There are many things about the differences but it has become normal for us, probably we are not been able to pin point that but they are there. The sad thing is when someone tries to bring it up you are either slotted as a feminist or not a one. I feel all these things are unnecessary and we need to see the bigger picture... we should stop denoting and making it something else, let it be the real issue, rather erase out the differences and let everybody breadth.
Do you think a woman needs a man to complete her?
May be a man needs a woman to complete him. I don't think a woman needs a man to complete her. I strongly believe that every woman needs to be independent in their lives so that they feel the way I feel today as I am a working individual and an Independent woman. I want every woman to experience that, after which you won't need anybody to complete you.
What woman related issues need to be addressed immediately?
The abusive reporting that we see day in and day out, it's shocking and ridiculous how someone can humiliate the other. I just cannot get myself to see where that comes from - beat acid attack or human trafficking.
Talking about the abuses, also the actresses are linked up with anyone... how do you take that?
I would say that, that was a misconception when I joined Bollywood I thought it's your work that speaks about you and what you do is what makes you who you are...but actually it's not it's all about the other things. It's not really about what you are doing on screen but, about everything else that's happening around you which makes you the celebrity that you are. This is something everybody has learned to live in. You develop that maturity level so, that it doesn't bother you but, sometimes it can still be surprising even after spending a few years in the industry. At some level it's extremely unfair because there are times when things are completely untrue it may affect you or your family in some way which is very wrong. As far as it goes about the personal life reporting why it should be anybody else's business let that be your own thing.
What do you love about being a woman?
There are too many things that I love about being a woman; I love the kind of strength and emotional capacity that we have. We are also multi-taskers. I can't imagine myself just doing or thinking about one thing. We do 10 things at time we are always ready to take on that's what we are blessed with and is something I totally love.
Any actors or directors in your mind you would want to work with?
Directors would be Anana L Rai - I love the kind of films that he makes. His films are so full of life and even the kind of intensity they have, it's amazing. And Raju sir (Rajkumar Hirani) - it's like a dream for every actor to work with him. In actors Ranbir Kapoor and Aditya Roy Kapoor.