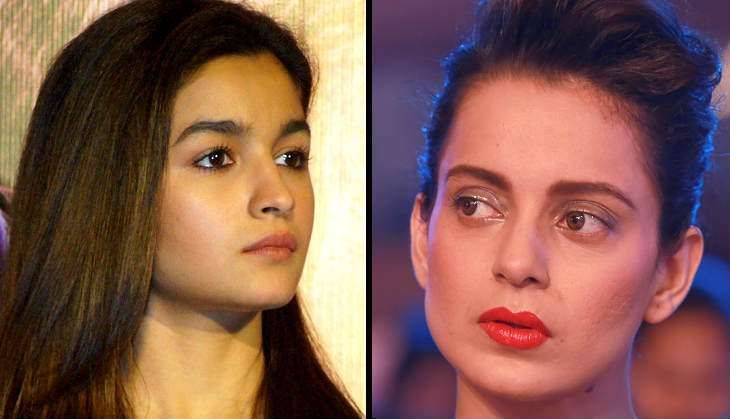 While the entire film industry was seen coming out in support of Udta Punjab makers in their fight with the Censor Board, a prominent voice was yet to be heard.
Actress Kangana Ranaut, who is never seen shying away from raising her voice on issues she feels strongly about, spoke her heart out on the Udta Punjab controversy, finally.
The Tanu Weds Manu Returns star received the Special Achievement award at the Indian Of The Year 2015 event hosted by CNN recently. The actress revealed an incident which took place when the Censor Board cited objection with a particular scene in her blockbuster film, Queen, and said:
"We all have been concerned with the way things are going. I am not a director and have never been through that process but my friends seem extremely disturbed with the way things are. In fact, they feel bullied. They know there is a process of certification. But the thing is, we don't need to have that parental attitude towards audiences, like we have to protect them."
Also Read: Certify Udta Punjab, don't censor it, High Court tells Censor Board. Order out on 13 June
"This reminds me of a particular incident in my movie Queen. There is a scene where my bra is on the bed... One day my director called me and said that the Censor Board asked him to blur it. We had put a lot of work on that bra. It was flown abroad all the way from Lajpath Nagar. So, we were shocked. Why do we see it as a danger to society? A woman's bra is not a danger to society!"
Also Read: Will Shahid Kapoor - Kareena Kapoor's Udta Punjab release date be pushed?
"We need our own creative freedom and we are pressed against the wall. There is so much outrage... I hope that it will be addressed and I hope there won't be incidents like this in future."
True that.