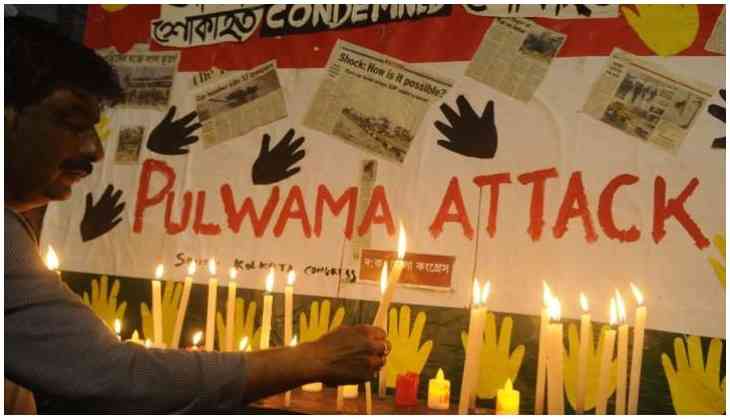 Pulwama Attack Anniversary
Pulwama terror attack which happened on 14th February last year i.e 2019 turned out worst for the nation. In the shocking incident, 40 CRPF soldiers were killed while many were critically injured after a suicide bomber rammed into the army truck in Awantipura town of Pulwama district. This terror attack has been considered at the biggest militant attack in the history of Jammu and Kashmir in the last two decades.
The last such kind of attack took place outside Srinagar in 2001 wherein JeM carried out a suicide bomb attack that killed 38 people while 40 suffered a major injury. When the Pulwama attack took place Bollywood paid their condolence and condemned the attack, however, as the attack has clocked 1-year celebs have seemed to forget the black day of India. This act by celebs just shows that they only rise when their film is about to hit the screens and to maintain their image in front of the nation. In simple words its a marketing gimmick for all the celebs out there.
Vicky Kaushal, who played the prominent role in Uri: The Surgical Strike gave a lengthy speech during the promotion in January and when the Pulwama took place he was the first one to show his anger, however, where is the anger now? The actor who is busy promoting his upcoming film Bhoot: the Haunted Ship, was recently seen in Bigg Boss 13 house to announce the eviction and promote the film. Though the actor is taking up the projects highlighting the "forgotten" heroes but in wake of this, he forgot the most important day from where he grabbed eyeballs.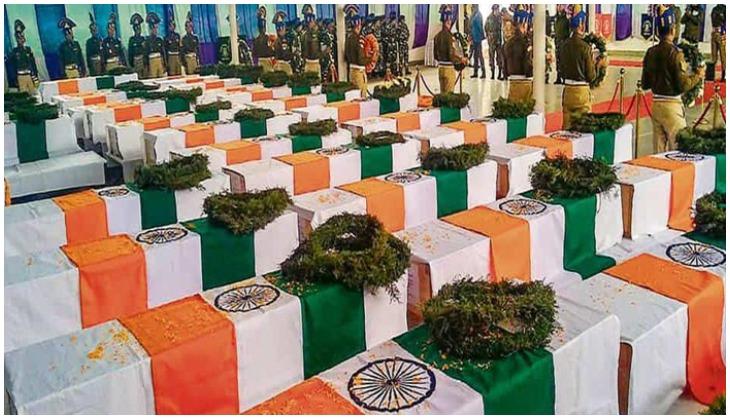 Not just Vicky but other celebs including who Akshay Kumar, Anupam Kher, Anurag Kashyap, Javed Akhtar are known for being quite vocal and showed their anger on the terror attack last year choose to stay silent when the incident clocked 1 year.
Meanwhile, what grabbed our attention was Swara Bhasker and Vishal Dadlani's tweet, the two celebs are a quite vocal and active citizen of India. Swara is often seen condemning the actions of Modi-led government but surprisingly she didn't forget this day in the wake of CAA and NRC.
"तुम्हारे शौर्य के गीत, कर्कश शोर में खोये नहीं।
गर्व इतना था कि हम देर तक रोये नहीं।"

WE DID NOT FORGET, WE DID NOT FORGIVE: We salute our brothers who sacrificed their lives in the service of the nation in Pulwama. Indebted, we stand with the families of our valiant martyrs. pic.twitter.com/GfzzLuTl7R

— 🇮🇳CRPF🇮🇳 (@crpfindia) February 13, 2020
1 year ago, in #Pulwama, 40+ soldiers were killed when a car full of RDX exploded while travelling along with a convoy of soldiers. Deepest condolences to their families and all of India. 🙏🏼🇮🇳🙏🏼

Some questions were asked then, that still remain unanswered. pic.twitter.com/Jfyo7heEIz

— VISHAL DADLANI (@VishalDadlani) February 14, 2020
Aaj Pulwama attack ko poora ek saal ho gaya hai, lekin Bhartiya muslim and librandoos aaj bhi ghuspathiyon terrorists ke liye ladh rahe hain sainikon keliye nahin, such a shame ... https://t.co/xDENTKmlxV

— Rangoli Chandel (@Rangoli_A) February 14, 2020
Well, not just celebs even common people might have forgotten the day in the wake of Valentine's day. For everyone out their patriotism is only for a day and after that, they don't even bother to worry about the nation or the soldiers who are guarding the nation and are sacrificing their lives every day just to keep us safe.
On the eve of Pulwama Attack Anniversary, we would like to salute all the soldiers who are protecting us in the difficult conditions.
Also Read: TRP Report Week 5: Kundali Bhagya rules the chart; Bigg Boss 13 at fourth position