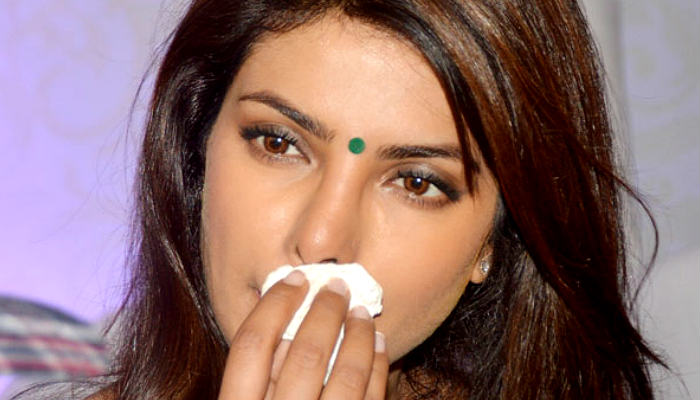 She is currently basking in the attention that Quantico has gotten her. And why not, her hard work paid off. How many Bollywood stars can boast of playing the lead in a major American TV network show? Thanks to ABC's Quantico, Priyanka Chopra is everywhere these days.
Amidst the accolades that she is earning for her performance in the show, the actress doesn't forget to acknowledge the love that her fans shower on her on social media. A fan posted a video celebrating '15 years of Priyanka Chopra', and the lady just couldn't help but feel moved by the video.
U made me cry.Wow so much has happened in these 15 years!I miss u dad.Thank u all for d memories.@ozzybproduction http://t.co/vFOVt3MoSG

— PRIYANKA (@priyankachopra) October 14, 2015
It traces Priyanka's journey from being a young Miss World in 2000 to being one of the top Bollywood actors, and the video covers her global success in the end.
And the fan-made video also features clippings of PC with her late father Dr Ashok Chopra.
Also read: Quantico: Priyanka Chopra's 'exotic' swimsuit look to take over TV soon
Check out the video here:
P.S. Are you watching Quantico?
Also read: Priyanka Chopra finally talks about the 'sex scene' and her 'accent' in Quantico