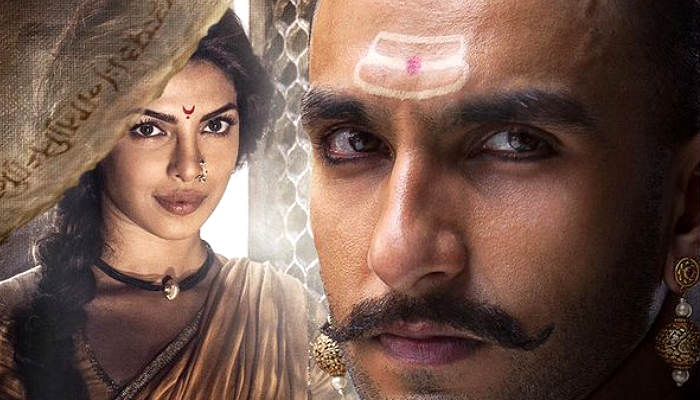 Filmmaker Rohit Shetty's Dilwale and Sanjay Leela Bhansali's Bajirao Mastani are set for a Box-Office clash next month, but actress Priyanka Chopra (who stars in Bajirao Mastani) feels the two films are not competing with each other as they are different in terms of content.
While Dilwale brings back the iconic on-screen pair of actors Shah Rukh Khan and Kajol, Bajirao Mastani is a dream project of Bhansali starring Ranveer Singh as Peshwa Bajirao, Deepika Padukone as Mastani and Priyanka essaying the role of Kashi Bai.
Also read: Priyanka Chopra finally talks about the 'sex scene' and her 'accent' in Quantico
Both Ranveer, Deepika and the team of Dilwale have spoken in the past about the Box-Office clash, and now Ms Chopra also talked about the same off late. She said:
"I don't think we are competing. I think both are beautiful and different kind of films. The genres of both the films are different, made by two prolific filmmakers. It has been made out as a competition, but it is not."
"Being a part of this film, I would try to promote it as much as I can. We have Bajirao and Mastani, Sanjay Sir and I to promote the film. But, this product doesn't need much promotion. When it is played, it speaks for itself," she added.
Also read: Bajirao Mastani, and Dilwale look to woo Tamil and Telugu audiences
The 33-year-old Mary Kom actress also revealed that she was the first one to be cast for Bajirao Mastani.
"I was the first one to be finalised for this film. I knew I was to play Kashi. We were shooting for Mary Kom when Bhansali sir told me about this film. I never knew who would play Bajirao and Mastani," Priyanka said.
"For me it was tempting to play a character (Kashi Bai) as it never got voice in history. I have always played strong characters. It was difficult to play a gentle character like this. But I would be open to play Bajirao and Mastani," she further said.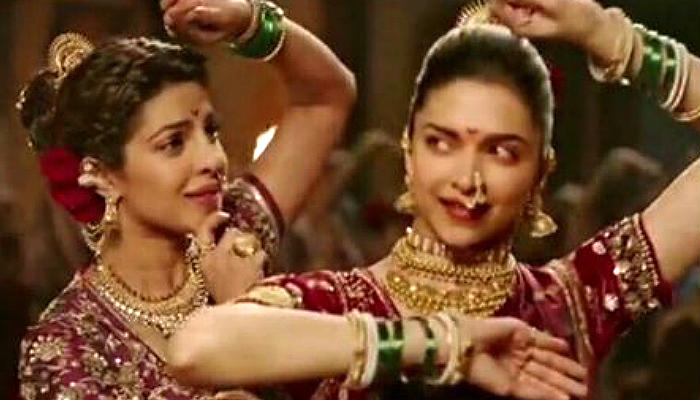 Also read: Here is why Dilwale may overshadow Bajirao Mastani this December
Currently, Priyanka is busy shooting in the US for her popular TV show Quantico and back home in India she is promoting Bajirao Mastani.
"My shooting (for Bajirao Mastani) got over before I started Quantico. There was little work that was left and for it I used to fly down from the US, come here and complete my part. The film started at Kashi vila and then we finished my major chunk, then shooting of Bajirao and Mastani began," she said.
Also read: War sequence is one of the major highlights of Bajirao Mastani, says Deepika Padukone
Filmmaker Prakash Jha, who has teamed up with Priyanka for the sequel of Gangaajal, recently said that he hopes the international fame of the actress will help her films get more love from audience here.
To this, Priyanka said:
"I hope my films benefit from my previous work as an actor."
-- PTI