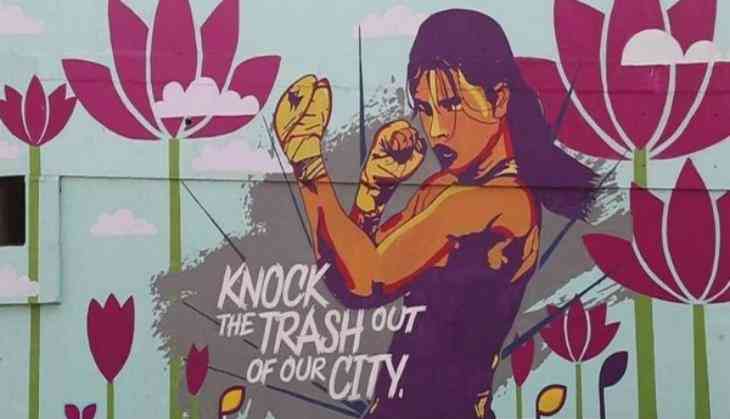 PeeCee becomes Mary Kom for 'Swacch Bharat Abhiyan'
Bollywood actress Priyanka Chopra is back in her 'Mary Kom' avatar.
This time, it is not for a movie but for a much greater cause.
The 34-year-old actress took to Instagram and shared a photo of her immortalised as wall art.
She captioned the snap, "Change begins at home and I'm proud to be featured as part of this wall art in Mumbai by Viacom 18. I think art in public places in the form of wall paintings, graffiti or murals brings joy and drives all of us to keep the area clean and contribute to the beauty of our surroundings."
Adding, "May it serve as a gentle reminder to work towards a 'Chakachak Mumbai.' Swachh Bharat Abhiyan."
The 'Baywatch' star starred as 'Mary Kom' in her biopic in 2014. PeeCee's Hollywood debut did not fare well with the critics around the world and received negative reviews from all around.
But the 34-year-old star's role as the antagonist, Victoria Leeds, has received appreciation from all.
-ANI