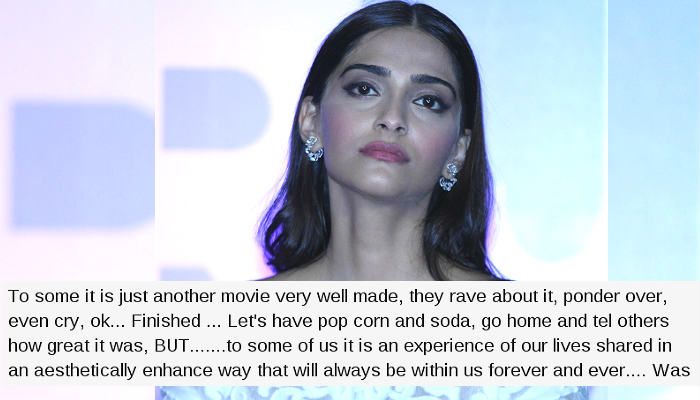 Khanjan Dalal, a survivor who was on board the ill-fated Pan Am Flight 73 that was hijacked by terrorists in September 1986, has lauded the Sonam Kapoor biopic on Neejra Bhanot. His mother, Trupti Dalal, was among the 20 passengers who died in the attack.
Khanjan posted a message on Facebook on 22 February, elaborating about the traumatic spirit and expressing his appreciation for the Ram Madhvani film. Excerpts are as follow:
"To some it is just another movie very well made, they rave about it, ponder over, even cry, okay... Finished... Let's have popcorn and soda, go home and tell others how great it was, but... To some of us it is an experience of our lives shared in an aesthetically enhanced way that will always be within us forever and ever.

On the contrary it transcend into the realms of memory which is persistently haunting, a memory that no man made tool can erase and you don't have the slightest idea what it feels like when the lower portion of your clothes is completely drenched in your mother's blood.

Run barefeet on a tarmac for two km, watch your father wait for a transport to arrive to carry his wife's coffin for 45 minutes and see him cry helplessly after 30 years... 'Neerja' is not a movie well made... It is an episode of our life overwhelmingly well revealed... Salute."
Atul Kasbekar, who has co-produced the film, took to Twitter on Monday to thank Khanjan for sharing his feelings about Neerja. While sharing a photograph of Khanjan's message, Kasbekar wrote:
"This from a survivor of Pan Am 73. Thank you so much Khanjan. We were intensely mindful of our responsibility to you."
Neerja also features Shabana Azmi, Shekhar Ravjiani and Yogendra Tiku.
-- IANS