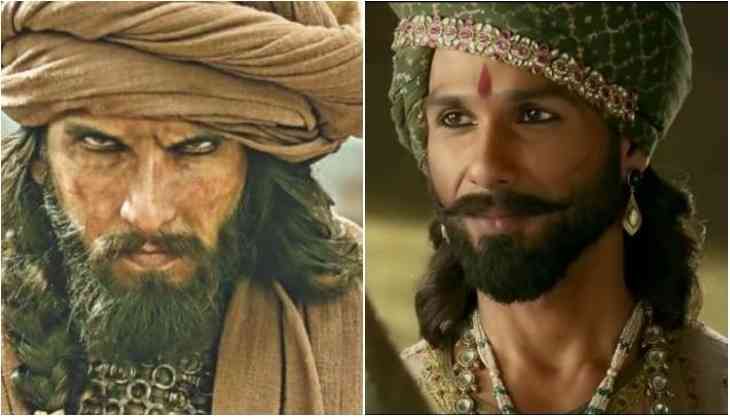 Padmaavat: Shahid Kapoor feels, he would have played Alauddin Khilji's character better than Ranveer Singh
Bollywood actor Shahid Kapoor says that if he would have got a chance to play Alauddin Khilji in Sanjay Leela Bhansali's film Padmaavat, he would have played it better than Ranveer Singh. Kaminey actor Shahid Kapoor played the role of Maharawal Ratan Singh in the film Padmaavat and he got appreciated a lot for his performance. Even the audience loved his acting in this film.
Now Shahid says that no doubt he would have chosen Alauddin Khilji if he got an opportunity and never would have never said no to it.
Also Read - Hyderabad: Girl raped inside movie theatre while watching Padmaavat, accused arrested
According to a report of TOI, Shahid Kapoor said, "I no doubt have played the role of Alauddin Khilji if I would have offered it. Who doesn't want to play it? and that too in Sanjay Leela Bhansali's film. Do you know once in Koffee with Karan, Ranveer said that he would have played Kaminey's role better than me, I could also have played Alauddin's character better than him,"
Shahid Kapoor further added, "I don't want to tell how would I have played it because Sanjay Leela Bhansali is himself a hero of his film and us actors come later. Everything is decided by Sanjay Sir and it was her perception of seeing Alauddin Khilji. What I am saying that if I had played Khilji that means we are two different actors and we both have different style of acting,"
Shahid added, "In the film, my character Raja Rawal Ratan Singh who doesn't react much I played it like that and I was successful of doing this in my own zone. He used to listen to music in the midst of the scenes so I took myself in those zones also."
Also Read - Padmaavat: After Shahid and Ranveer, now Deepika Padukone gave fitting reply to Swara Bhaskar's open letter
Shahid said that he also gave his whole effort while shooting with Ranveer but somehow his Alauddin is much bigger than Ratan Singh in every form.