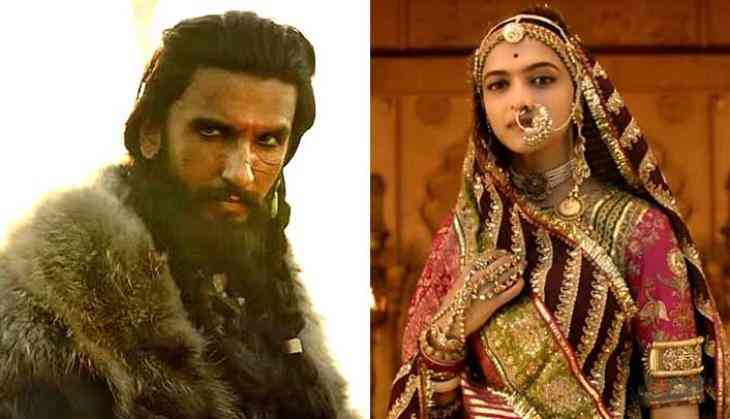 Padmaavat: Have you seen these 2 unseen promos of the film featuring Ranveer Singh, Deepika Padukone yet?
When Sanjay Leela Bhansali's film comes out it always makes thing memorable, this same happened when Bhansali released his new film Padmaavat's trailer. The fans were amazed to see how Bhansali captured all the scenes in this trailer. There are lots of controversies happened with the film and surely you would have seen the trailer in the midst of these things.
Now what we have brought you is that the makers were ready with the second trailer of the film also but these controversies made the makers to put hold the trailer for no time. However, this trailer didn't get away from the fans of the Ranveer Singh.
Bollywood actor Ranveer Singh has played the role of Alauddin Khilji the leading villain in this film, now his fans have shared this unseen trailer on social media. As you know that the first trailer for the film was mainly focused on Shahid Kapoor's character of Maharawal Ratan Singh but this trailer is mainly focusing on Ranveer Singh and Deepika Padukone.
Also Read - Priyanka Chopra's passionate kiss with Quantico co-star Alan Powell will make you stunned
Padmavati has never feared anything in her life!! #Padmaavat latest promo featuring @deepikapadukone's outstanding dialogue is a Classic in itself. The film arrives in your & everyone's close theatres the upcoming Thursday. Be ready to witness The Magic of Sanjay Leela Bhansali! pic.twitter.com/FMFMV1ZHO5

— Rahul Raut (@Rahulrautwrites) January 19, 2018
And here is yet another latest classic promo of #Padmaavat. This features @RanveerOfficial aka Alauddin Khilji and gives us the glimpse of Ranveer's power-packed performance that we are going to experience in this magnum opus from 25th January onwards worldwide. pic.twitter.com/GjeCMhlUsD

— Rahul Raut (@Rahulrautwrites) January 19, 2018
There is no doubt that both the promos are beautiful and that is enough to call the audience in the theatres to watch most controversial film Padmaavat on 25th January 2018.