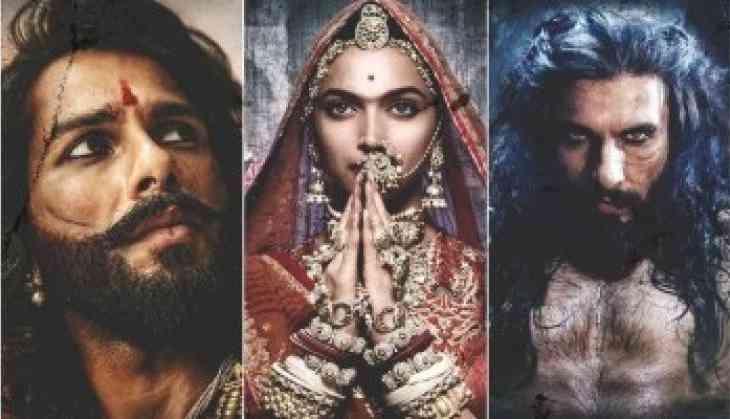 Padmaavat: 10 reasons why Sanjay Leela Bhansali's film is not what we expected
Sanjay Leela Bhansali's film Padmaavat has now finally released and there is no doubt that it was a beautiful film. But as it says sometimes beauty fades away with long time and this same has happened with Bhansali's film Padmaavat.
There are lots of weak points of the film that you will start counting them.
1. The first weakness is Deepika Padukone who tried hard to make herself attractive through her eyes but failed to do it. She always tries to get emotional through eyes but then a time comes when you will start saying please cry Deepika.
2. Well, another weak point is Shahid Kapoor, I am sure you would not have seen any king like Shahid in history. His dialogues are much powerful than her role. On the other hand, Ranveer Singh delivers the whole film on his own.
3. Rajput Tradition - Like Amitabh says in Mohabbatein - Parampara, Pratistha, Anushashan. This time Shahid had followed all of it and it makes boring will say no you can't be that much good.
4. It looks like that Bhansali is confused in between love and lust that he always start showing love through the lust. Now if lust is love then how could Alauddin was wrong?
Also Read - Padmaavat: Veere Di Wedding actress Swara Bhaskar slams Bhansali says - "At the end your film revolves around vagina"
5. Overacting - They all actors were that much in the character that sometimes they lost their path and did amusing things. Sometimes you feel that ok we know you are characters, not a real one.
6. Shahid Kapoor's character is nothing in front of Ranveer Singh's Alauddin character but still, Bhansali forces us to believe that Shahid is the hero of the film.
7. Alauddin's wife is way beautiful than queen Padmavati, that you will start saying are you mad Khilji how can you leave this beautiful woman for Padmavati.
8. Weak plot - There is nothing in the story of the film and not Padmavati actually Ranveer Singh's character Alauddin Khilji is the centric point of the film.
Also Read - Padmaavat Box Office Collection Day 3: Sanjay Leela Bhansali's film ruling like a queen at the theaters
9. If you are expecting a strong film-like Bajirao Mastani then please understand that both films are different and they even are films that will not be compared in future.
10. The heat of the moment - In the film it has shown that Rajputs are always high and they never take any decision after thinking a lot. They are someone who takes every decision in heat of the moment.