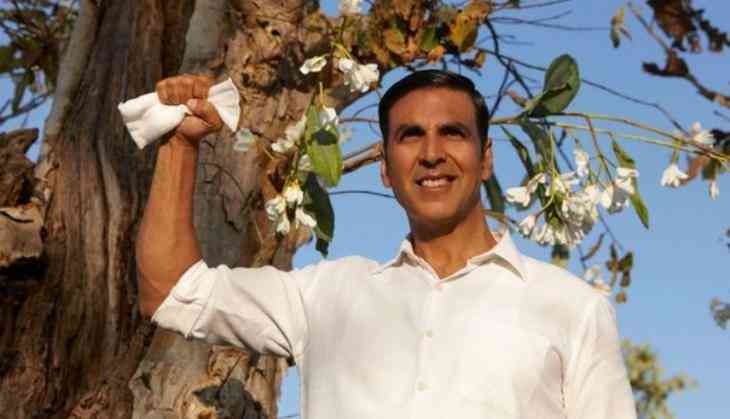 Akshay Kumar and Radhika Apte starer film 'Pad Man' had a kick start at the box office and is winning hearts across the country. But, here is bad news for Pad Man Fans. Yes, your favorite actor Akshay and he latest release Pad Man is in Trouble.
The Dharma Production film Pad Man is facing a legal trouble as a young writer has filed an FIR against the filmmakers and Akshay Kumar. This young writer Ripu Daman Jaiswal has filed a complaint of plagiarism and claims that the filmmakers of 'Pad Man' have copied the script from the draft which he has sent to Dharma Productions.
Mr. Jaiswal took to social media and posted a screenshot of the emails that he had sent to Ryan Stephen at Dharma Productions. He shared these screenshots after when he watched the trailer last year on December 20.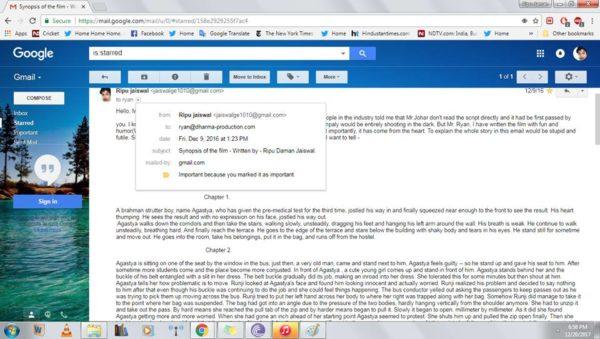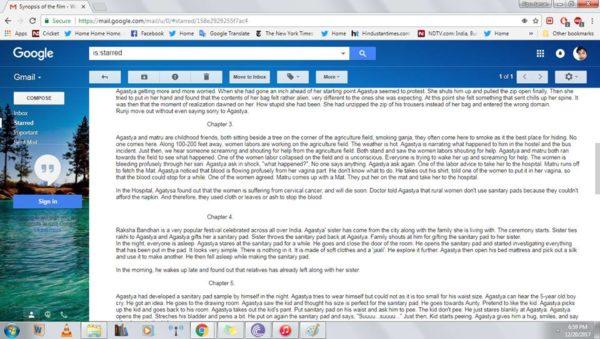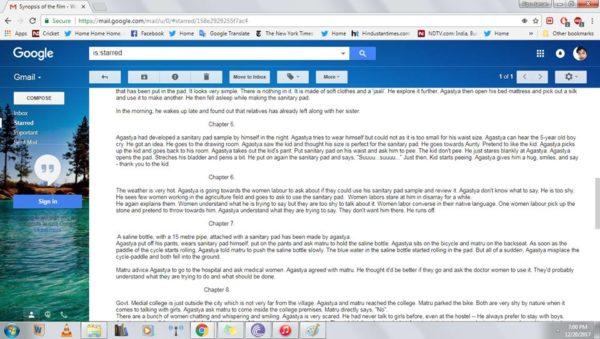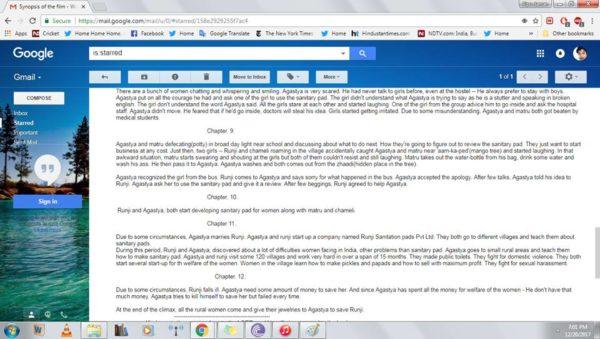 Along with the screenshots, he also wrote,
"You guys, I need help.
One and a half years ago, I had written and registered a film based on the works of Arunachalam Muruganantham and Saati biodegradable sanitary pads. Have you heard about them? Yup, Arunachalam Muruganantham is the guy who had made low-cost sanitary pads for rural women. I had registered the film on 5th of December 2016 from SCREENWRITER ASSOCIATION and sent to Ryan Stephan (Karan Johar's production — Creative head) and personally to Vikram Aditya Motwane.
And you know what happened? After ten days on 16th of December 2016, I heard the news that Mrs. Twinkle Khanna revealed that her production is making a film based on his life, starring AKSHAY KUMAR.
I was completely devastated but I couldn't have pointed the allegation at that time because Twinkle Khanna has said that they were making a film on his life. And I hadn't written a film on his life. Not even a single scene has been inspired by his own life. I have taken the subject and created my own fictional world around that subject. At first, I started writing a film on his life but then I quit because during my research, I discovered that Arunachalam doesn't make 'biodegradable' sanitary pads and he utilizes machine to make sanitary pads which rural women can't make by themselves – also, I had a fear that producers won't accept a film based on his life because what he developed has already been developed by MIT students before him. I thought I should be honest while writing a biopic and if I can't be honest I shouldn't write it. I have tacked together several issues women face in rural India and it would have gone in vain in an honest biopic.
Recently, the PADMAN trailer released, and most of the scenes have been taken from the summary I had sent to MR. Ryan Stephan. Yes, they even copied my fictional scenes(Check out the Rakshabandan scene. In real life, Arunachalam Muruganantham has no sister.)
I have decided to take this matter to court and fight a battle against the producers of the film.
Guys, I am looking for a good lawyer in Bombay who can fight along with me. I have no money in my pocket to hire a famous lawyer but I promise to pay a heavy amount after I win this battle.
If you know anyone, please connect with me. ASAP.
For Proof, I am attaching the screenshot of the summary I sent to Ryan Stephen of Dharma production."
Mr. Jaiswal also said that he is looking for a good lawyer, though is not in a condition to pay the fees. However, he will definitely pay a good amount to the lawyer after winning the case.
While talking to the Tribune, Mr. Jaiswal said, "The similarities are not only based on the concept but also my fictional scenes. If you see the trailer, there's a scene where Akshay Kumar gives the sanitary pad to his sister – that's my fictional scene; something I created out of the figment of my imagination. In reality, Murugunatham does not have a sister. So, if you are writing a film based on his life, how can you use fictional scenes which have previously been registered by me?"
"There are also similarities within the plot. In my script, the lead character's wife falls pregnant and due to some complications, she has to be taken to the hospital. I saw that same scene in the making of Pad Man online," he further added.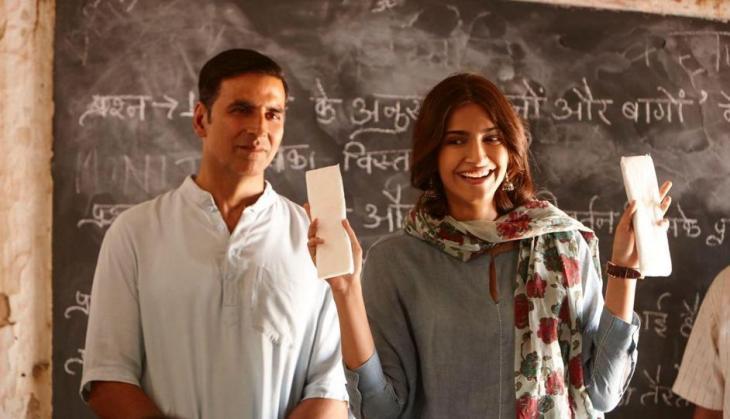 The young writer also talked about the differences that the film 'Pad Man' and the story in his draft hold.
"The Sonam Kapoor character in my plot is a journalist, I think that's the only thing they have changed and made her a medical student or something."
According to Mr. Jaiswal, the association has denied his plea saying that he doesn't have many pieces of evidence to prove the claim. Even no one has contacted him from the police station, where he filed the complaint, he added.
"The senior police inspector told me that they will do an investigation and will revert back to me via phone call. I am still waiting for that call."
The matter has led the film and its makers in the trouble. let's hope everything gets sorted soon.