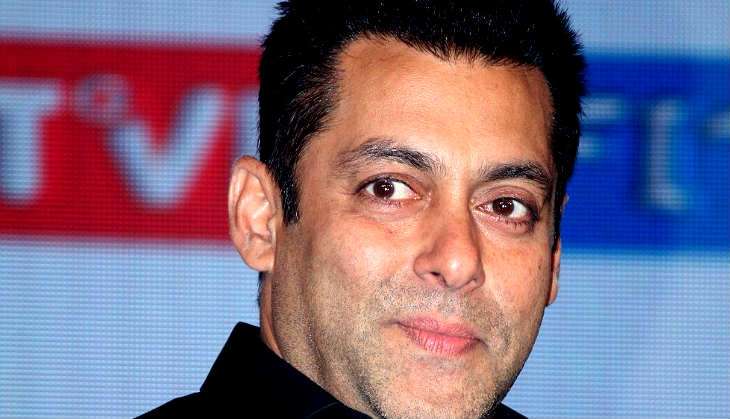 Superstar Salman Khan is as famous for never being politically correct as he is for always speaking straight from the heart. The actor, who has delivered five consecutive blockbusters during Eid, is now gearing up for the release of Sultan.
In a group interview with Catch, apart from speaking about the difficulties he underwent to look like a wrestler in the Ali Abbas Zafar directorial, Salman also spoke about why he has stayed away from sports-based films, wearing a 'langot' for the first time, censorship in Bollywood films and more. Excerpts:
This is the first time you will be seen in a langot. Do you think that will draw more people to theatres?
It will be disastrous if people don't go to watch the film, hai na? On a serious note, it is just one section of the film where I will be seen in a langot. You've got to give it to the wrestlers who wear a langot while fighting as it requires a lot of courage. It is very difficult. To me, the design of the langot mattered a lot as I didn't want it to look vulgar. I was conscious about it as I am a star and many people across the world are going to watch me.
Also Read: Salman Khan at Sultan trailer launch: In a langot, I realised what heroines feel like in a bikini!
Was it tough for you to get the Haryanvi wrestler look right?
You can't look like a wrestler till you haven't trained to be one. You need to fight in the ring and learn all the techniques, falls, and movement to make the fight sequences look authentic. It is difficult yaar, but I took it as a challenge.
Also Read: What's up with Dhoom 4? Salman Khan has the answer
Movie Still
What took you so long to sign a sports-based film?
It was high time for me to act in a sports-based film. This was the first good sports film that came to me. Chak De! was offered to me but I left it because even Shah Rukh Khan should be a part of a few great films (laughs). When I was offered Chak De!, my image was totally different as I was doing Partner and those kind of films. My only thing in Chak De! was that my fans would expect me to wear a wig and win the match for India which would not work for the film. That was not my genre at that point in time. It was a more serious kind of film and I was doing more of commercial cinema, which I am still doing. I will never move out of the commercial cinema zone but it is just that there will be a lot of meaningful cinema in the commercial zone. Have a look at my choices in the last six years. Ready, Dabangg, Kick, they all were such meaningful films (laughs). I am serious, Ready was like Anees Bazmee's Hum Aapke Hai Koun or Hum Saath Saath Hai.
Also Read: #CatchFlashBack: Shah Rukh Khan wasn't the 1st choice for Chak De India! You'll never guess how he bagged the role
After Bajrangi Bhaijaan, are you looking to sign films from different genres?
Whatever I like in the first narration, I do it without giving it a second thought. If I hear a script and everyone around me praises it but I don't like it, I won't do it. There are a few directors who pressurise me to listen to the script again after reworking it and I will even listen to it but if the script does not excite me in the first narration, I will never do it.
Also Read: Tubelight: Why is Salman Khan excited to start shooting for Kabir Khan's next film?
Movie Still
Ali Abbas Zafar said 'Salman Khan was the first and last choice for Sultan'. What do you have to say about that?
Many directors have gone on to say 'We would not have made this film without Salman Khan' but then if I reject their script they go and make it with someone else. The same had happened with Chak De! India. I did Ek Tha Tiger, had I rejected it Kabir would have made it with Shah Rukh Khan or Aamir.
Also Read: No Sultan without Salman Khan, says director Ali Abbas Zafar
What is your take on the censorship controversy surrounding Udta Punjab?
The Censor Board assigns three different ratings i.e. U rating, U/A rating and A rating. I think the board should come up with more ratings like X rating, XX rating, XXX rating depending on the kind of film it is. I don't think you can ask any filmmaker to not release his film. During Bajrangi Bhaijaan, we were asked to change the title as they had issue with Bajrangi and Bhaijaan together in it. Why do we change it? If the film was set in Maharashtra, the film would be calledBajrangi Bhau, if the character travelled in UP, the film would be called Bajrangi Bhaiyaa. So it was pointless to change the title.
to be continued...