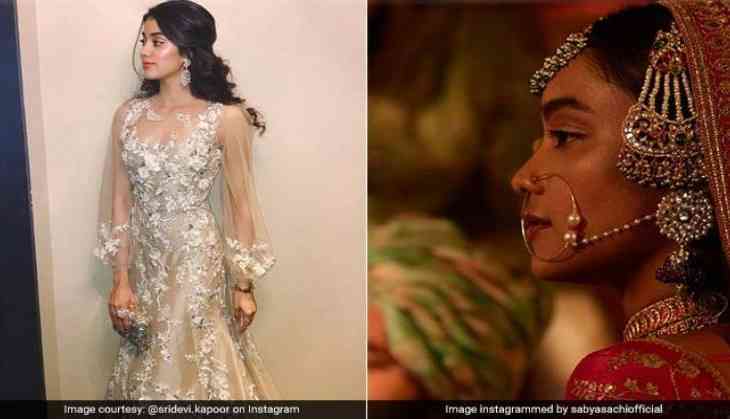 Sabyasachi Mukerjee's bridal collection is every girl to wear it on her wedding day. The fabulous collections of latest Sabhyasachi for bridal will steal your heart. Not only the collection but the model of the Sabhyasachi group has also managed to get space in the news. Because we think that she looks alike the one an only Janhvi Kapoor. Is it looks like we have just find Janhvi Kapoor's doppelganger?
Have a look: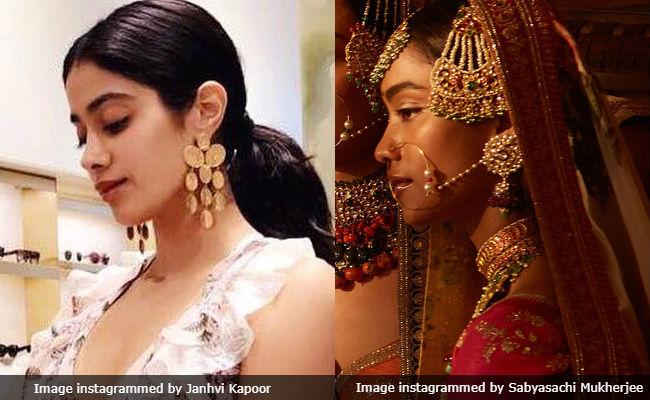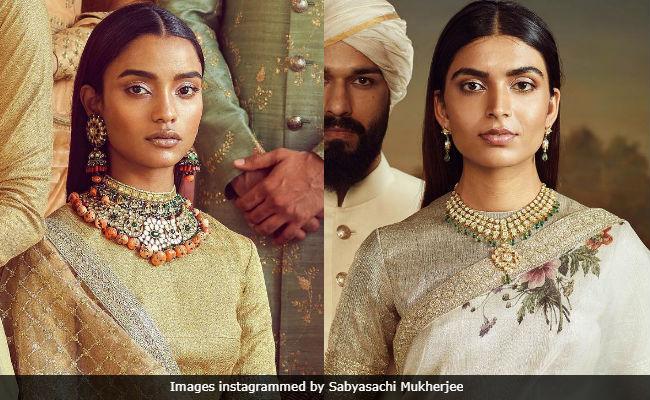 So, Don't you think- that this Sabhyasachi model is Janhvi's double or are we just seeing things? The features and the makeup show many similarities in their looks.
However, It can be our illusion or may be we are right. But anyways we had enjoyed hunting out pictures of Janhvi Kapoor to compare to Sabyasachi's photoshoot
Both the young women, Janhvi and Sabhyasachi model have some similar features and big bright eyes. We have also compared some of the Instagram pics of Sabyasachi's model with Janhvi Kapoor.
Bollywood late actress Sridevi's daughter Janhvi Kapoor is all set to make her Bollywood debut along with Ishan Khattar in Dhadak. Janhvi is the older of Sridevi and Boney Kapoor's two daughters. Her younger sister is Khushi Kapoor who is completing her education in Mumbai.
After the demise of Sridevi, Janhvi took a break from her busy schedule, later resumed the shootings along with her team. Janhvi is debutante film Dhadak is inspired by Marathi film Sairat, which is produced by Karan Johar.