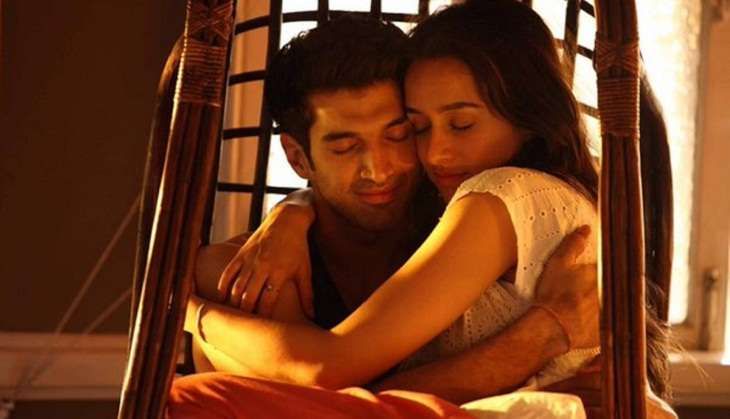 Ok Jaanu is a soft, tender love story narrated simply and designed to warm the audience's hearts. It largely succeeds in its mission. Rarely do Hindi films dwell on the nuances of everyday relationships and OK Jaanu manages to do just that.
Adi (Aditya Roy Kapoor) meets Tara (Shraddha Kapoor) and sparks fly. Adi works for a gaming company and Tara is a budding architect. The two young refreshingly equally ambitious people are not in the mood to take love too seriously. Both are not ready for a commitment even though their shared passion tempts them to get into a live in arrangement. Adi stays as a PG in an old couple's (Naseeruddin Shah and Leela Samson ) and Tara moves into Adi's room. In a city where single men, people of certain religion and even non vegetarians struggle to find roof above their heads, it is a bit of an idealistic situation that the old man allows Tara to move in with Adi because she impresses him with her singing abilities.
Both Aditya and Shraddha are limited in their acting capabilities, but they win over with one huge point. They share excellent chemistry and the ease and comfort that they feel in each other's company reflects on the screen. Shaad has managed to get the best out of both the actors. And of course, they get to mouth dialogues written by Gulzar, who has retained the delightful casual appeal of the story and the film even in the conversations. Add to that Ravi K Menon's dreamy cinematography, and this can easily be counted as one of the better love stories that come out of Bollywood.
Naseeruddin Shah is brilliant as usual, as he goes about playing the dutiful, loving husband of a woman suffering from Alzheimer's disease. One wished to see more of him. Leela Samson, who played his wife and who played the same role in the original too, is good.
Those who have watched Mani Rathnam's original Tamil film, OK Kadhal Kanmani, will notice that Shaad Ali's version hardly offers any surprises. Though in a way it is wise of Shaad to not drastically change the tonality and flow of the story, he could have tried to infuse a bit more of the local flavour and taken it a notch higher, but he doesn't.