Ami Sheth
| Updated on: 18 April 2017, 15:29 IST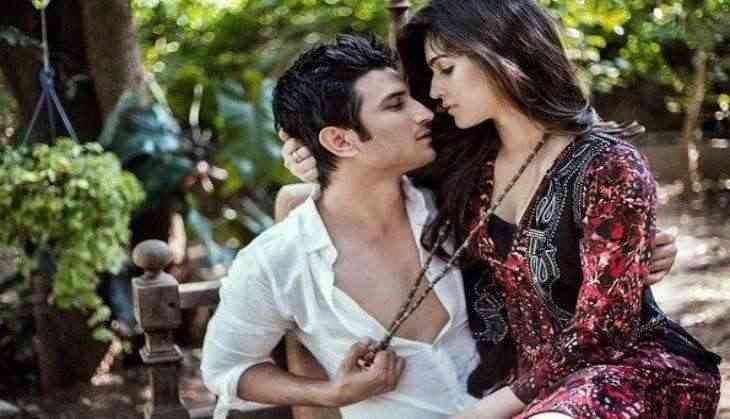 Sushant Singh Rajput and Kriti Sanon (Raabta Still)
Kriti Sanon speaks about her upcoming film Raabta, off screen and onscreen connection with Sushant and what impresses her about him.
Talking about the film Kriti says, "I have a connection with this film. I had met Dinesh Vijan for something else and he started narrating this film to me. He wasn't even sure whether he was going to make this film or not. I went back home and it stayed with me for two days and I messaged him why aren't you making that film? I really want to do that. And during the second meeting I met Sushant for the first time; it was a surprise for me as I didn't even know that he is going to be there. And the same day we did a scene where in the third take itself something happened that we started completing each other's lines. I felt like I was meant to be a part of Raabta.'
The film's story is about reincarnation, the actress says, "I do not believe in past life but, through the film I started believing in reincarnation There's a book called 'Many Lives, Many Masters' and my character Saira believes in that so I started reading this book. Whatever I read, I felt it was true. There are times when you meet an unknown person and just while watching them you get good or bad vibes. I do believe maybe you have some kind of past connection with that person."
Kriti says she knows the off screen Sushant more than the on screen one.
"I think I know both so well. I connect with both but obviously he is a real person so off screen I connect (with him) a little more."
The actress also shared a few things which can make Sushant get impressed. She says, "You just have to show chocolates to him. That's all. The way he reacts to ice cream, chocolates and little babies is the same. It's the easiest thing to patao (impress) him. If you want him to like you and not be mean to you, give him chocolates and ice creams."