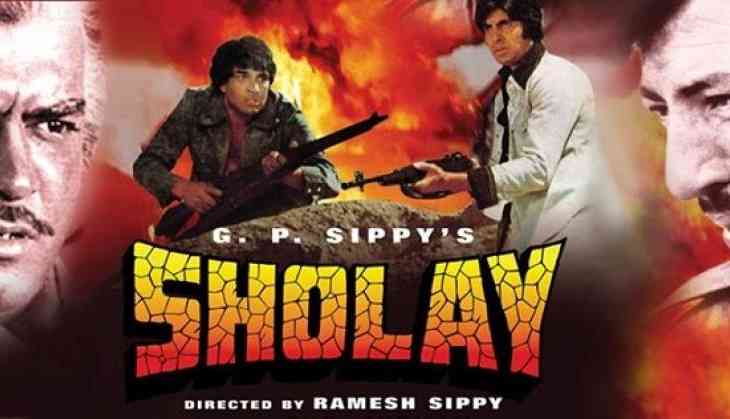 Not Sholay or Lagaan, These are the top 10 long duration Bollywood films
Every year Bollywood produces more than 100 films in a year, in which duration of the movie plays a key role. Although the average run-time of any Bollywood film is 2.15 to 2.30 hours, there are some movies in Bollywood which broke the stigma of 2 hours. Anurag Kashyap directorial Gangs of Wasseypur is the best example of long duration Bollywood films.
Here is a list of top 10 Bollywood films with long run-time:
1. Gangs of Wasseypur - Many thought that the film was made in two parts, but the reality is that the both films were shot together. The makers thought no one would come to watch 5.19 hours film so they released it in two parts.
2. LOC Kargil - JP Dutta directorial this flick was based on the real war story and Dutta made it in the long duration of 4.15 hours.
3. Mera Naam Joker - Raj Kapoor's film created history at that time as it was released with the 4.04 hours duration.
4. Sangam - Raj Kapoor's another film Sangam is also a film with a long duration of 3.44 hours.
5. Lagaan - Aamir Khan's film didn't only made a record of long duration of 3.44 hours but also made an Oscar entry.
6. Mohabattein - Shah Rukh Khan and director Aditya Chopra came together after DDLJ and after DDLJ they again made a long duration film with 3.36 hours runtime.
7. Narasimha - Sunny Deol starrer film also had late actor Om Puri in leading villain's role. This film was released with duration of 3.34 hours.
8. Saudagar - This film had two superstars (Dilip Kumar and Raj Kumar) and it was made by the showman himself Subhash Ghai. Although it was not difficult to watch two superstars in 3.33 hours runtime.
9. Kabhi Khushi Kabhie Gham - Karan Johar made a high budget multi starring family film. This film was also released with a long duration of 3.30 hours.
10. Hum Aapke Hai Koun - Salman Khan and Madhuri Dixit starrer family drama Hum Aapke Hai Koun was released with 3.26 hours.