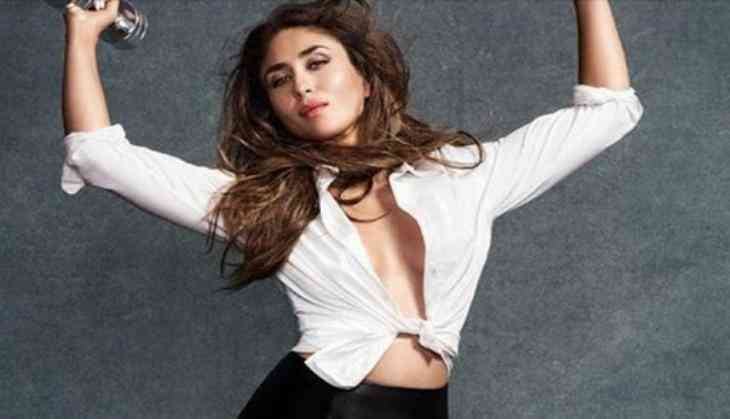 Kareena Kapoor Khan has turned 37 today. She was born on September 21, 1980.
It won't be wrong to say that Kareena Kapoor and controversies go hand in hand. The actress knows exactly how to hit the headlines and be in limelight.
Here is the list of controversies related to Kareena Kapoor Khan that made headline:
1- Kareena got into controversy even before starting her film career. The actress refused to work in Rakesh Roshan's film 'Kaho Naa Pyaar Hai' even after signing. After Kareena's refusal, Amisha Patel was taken in the film. Rakesh Roshan was quite upset with this fiasco.
2- In the year 2001, Kareena Kapoor Khan once again landed into controversy when she slapped her co-star Bipasha Basu on the set of film 'Ajnabee'. Bipasha's fault was that she had made Manish Malhotra designed her dress in a way Kareena liked it. Later, when Bipasha came in front of Kareena wearing that dress, Kareena got annoyed and she slapped Bipasha.
3- In the year 2014, Kareena Kapoor once again came in limelight due to Bipasha Basu. During an award ceremony, Kareena started kissing (believed to be a lip-lock) Bipasha in front of Saif Ali Khan.
4- In 2006, Kareena Kapoor landed in controversy when a Tabloid Paper printed Kareena and Shahid Kapoor's lip-lock picture on their front page. The Same year, an MMS of Kareena got leaked on the Internet, her intimate scene with Shahid Kapoor made headlines in media.
5- Kareena Kapoor has also got the bad name in the industry due to her straightforward and arrogant attitude. Many of her co-stars have become the victim of Kareena's mood swing.