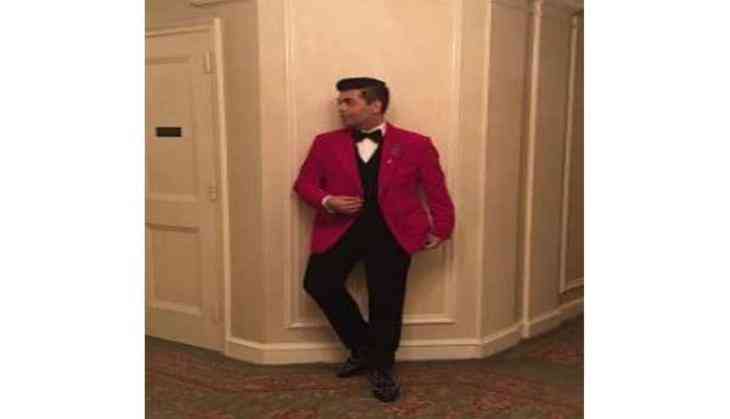 In what definitely is a rehearsed skit,
Karan Johar
takes support of Saif and Varun to yet again take a dig at
Kangana Ranaut
who spoke against nepotism in his chat show several months back.
Looks like Karan Johar is still smarting with the nepotism controversy even though the rest of the world seems to have forgotten about it. During the IIFA event last night in New York, Karan yet again grabbed the opportunity to get back at the actress for raising voice against nepotism.
Karan and Saif were hosting the event and they brought up the issue yet again, though in a tongue in cheek manner. When Varun joined them on the stage at the Metlife Stadium to receive an award for his father David Dhawan's film, Dishoom, Saif quipped that the Varun made it big in the industry only because of his father. Varun retorted with, "You are here because of your mummy." Karan quickly added, "I am because of my pappa." They then declared together, "Nepotism rocks,", clearly showing that this might have been pre planned.
Taking it further, Varun teased Karan saying, "There was a song in your film… 'Bole choodiyan, bole kangana." Karan promptly reacted with, "Kangana naa hi bole toh achha hai… Kangana bahut bolti hai."
This gag has not gone down well with a lot of people, as most thought it was unnecessary. Also, nepotism rocks is hardly the message that anyone would want to be spoken on the stage, in jest or not.