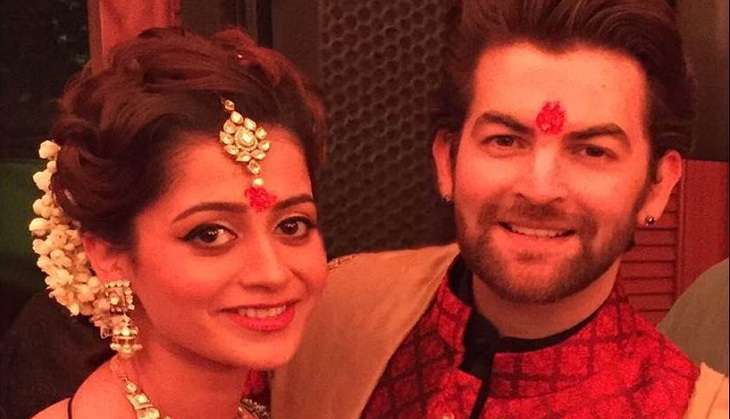 Neil is all set to tie knot with his fiancée Rukmini Sahay next month and his wedding invitation card pays a tribute to Mukesh, his grandfather and the legendary singer.
Neil Nitin Mukesh got engaged to Rukmini Sahay last year. The couple is busy preparing for their wedding ceremonies which will be held in Udaipur on February 9. The actor has started sending out invitation cards to his friends in the industry. Through this card the actor has paid tribute to his late grandfather and legendary singer Mukesh. The card has N and R initials embossed on cover and invite opens up with song from the film, Shor which sets the tone for the forthcoming pages. The first function being the engagement has verses from Anand while the song from Himalaya Ki Ghod Mein is the introduction for the mehendi ceremony and Chhalia song is chosen for the sangeet. A para from the song in the film Jal Bin Machhli Nritya Bin announces the wedding, while the soulful and hugely popular love song, Kabhi kabhi....from Kabhi Kabhi is for the reception. All these songs were sung by Mukesh.
The card is designed by Ravish Kapoor. Neil Nitin Mukesh says, "We wanted the invite to be very personal and hence we decided to go with a compilation of memories. Everything starts and ends with Mukesh in our upbringing and the conceptualisation for the invite came from my parents. It is like a series of love ballads springing to life and I've already received so many calls from well-wishers, telling me how much they have loved the thought behind the invite."