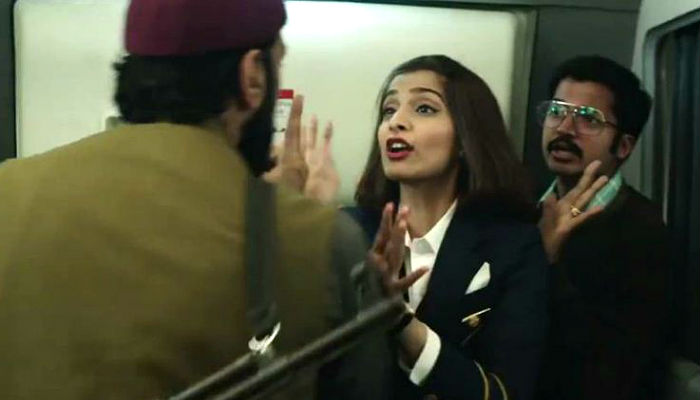 After collecting Rs 22.01 crore in its first weekend, Sonam Kapoor film Neerja is still going strong at the Box Office. The film, that has garnered rave reviews from, has minted a total of Rs 38.47 crore so far.
Neerja is the story of the bravery award winning flight purser Neerja Bhanot, who sacrificed her life while saving passengers on board the hijacked Pan Am flight 73.
According to the official statement released from the makers of the film, the breakup of the collection of the film in the first week is as follows:
Monday, 22 Feb: Rs 3.7 crore

Tuesday, 23 Feb: Rs 3.41 crore

Wednesday, 24 Feb: Rs 3.14 crore

Thursday, 25 Feb: Rs 3.06 crore

Friday, 26 Feb, 25 Feb: Rs 3.15 crore
Produced by Fox Star Studios and Bling Unplugged, the film, directed by Ram Madhvani released on 19 February.
Also read: 7 facts you need to know about Pan Am hero Neerja Bhanot, ahead of the film
-- With inputs from IANS