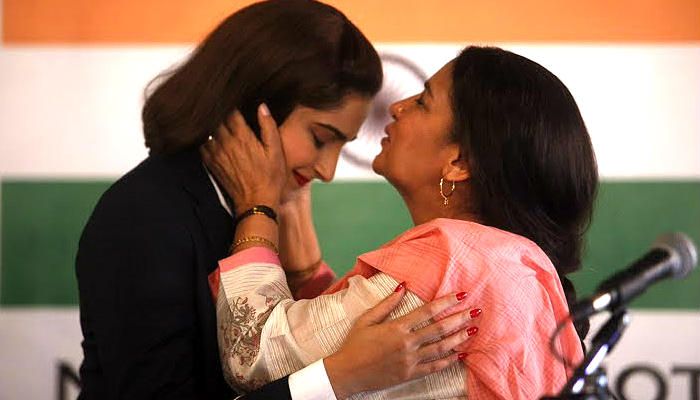 Bollywood actor Sonam Kapoor says that Neerja is more than just the story of Pan AM hero, Neerja Bhanot. While filming, the actor discovered that the film also delves deep into the mother-daughter bond. She says that it's a story of emotions, and hence, she wanted Neerja Bhanot's mother Rama Bhanot to watch the film.
Talking to Catch about how easy or difficult it was for her to portray Neerja -- the doting daughter, Sonam said:
"I think it was very easy to get the mother - daughter bond right because I met Neerja's mother, Rama Bhanot. The way she spoke about her bond with Neerja was amazing and also, I share an amazing bond with my mother.

I have grown up in front of Shabana Azmi, so I feel that she has a lot of motherly instinct towards me and I have a lot of love and respect for her. So it was kind of easy to create that but at the same time the impact is really emotional. End of the day it is the story of a daughter, sister, and a normal girl."
However, Sonam also regrets that she couldn't make Rama Bhanot watch the trailer. She said:
"Rama Aunty had passed away a few days before the trailer launch event and I wanted her to watch the film. I did not know that they were going to play a clip wherein she gave us her blessing. When I saw that clip, it just impacted me because I really wanted her to see the film."
Directed by Ram Madhvani, Neerja is set for release on 19 February.