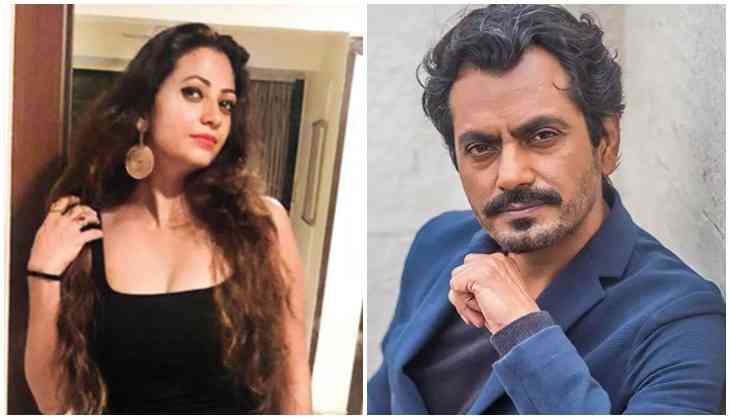 Nawazuddin Siddiqui's niece accuses his brother
Nawazuddin Siddiqui's divorce has created a stir in his life everyday there is something new to tell the viewers. It was somewhere around last month actor's wife Aaliya filed for divorce and stated many reasons including his brother Shamas behind this big step. Later, she revealed that Nawaz's affair irked her and even her in-laws used to torture her.
As all these reports were doing rounds, we have embarked on a new case on the actor and his brother. As per reports, Nawaz's niece has filed a sexual harassment case against the actor's brother at Jamia police station in Delhi. While speaking to ETimes she stated that at the age of 9 her uncle sexually harassed her. As a kid she didn't understand, however, when she grew up she realized that it was a different kind of touch and there was violence too.
Also Read: Ananya Panday reveals top secret about Ranbir Kapoor; his die-hard fans must know
She further added that when she informed her bade papa regarding the incident, he brushed off by saying "Chacha hai, aisa kabhi nahi karsakta". As soon as this news broke out Nawaz's estranged wife took to her Twitter handle and wrote, "This is just the beginning. Thanking God for sending so much support already. Lot will be revealed, shocking the world as I am not the only one who suffered in silence. Let's see how much of TRUTH money can buy & who all would they continue to BRIBE."
Also Read: Wajid Khan sings song from Salman Khan's film in hospital; video goes viral
Lately, Aaliya was in news for demanding whopping amount as alimony from his husband. However, soon she came out and accused the actor's PR team of spreading fake news regarding the legal notice to media houses.
Also Read: Was mother Babita behind Kareena Kapoor Khan's exit from Hrithik Roshan starrer Kaho Naa Pyar Hai?