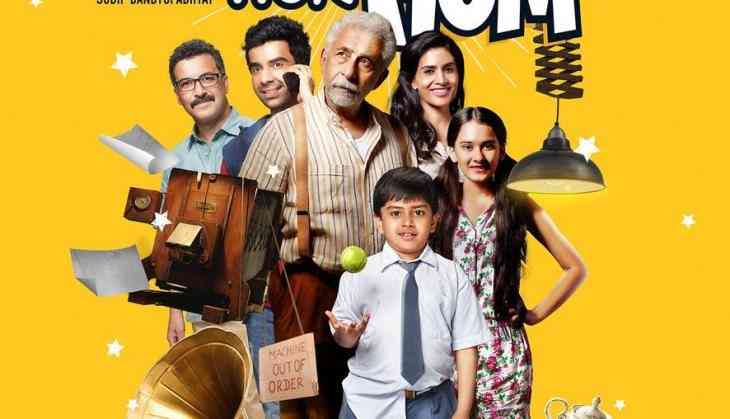 The trailer for Naseeruddin Shah's next film, Hope Aur Hum, was launched last evening at an event in Mumbai. The cast, which includes Naseeruddin Shah, Sonali Kulkarni, Naveen Kasturia, Kabir Sajid and Virti Vighani, were present along with the writer director, Sudip Bandyopadhyay and the producer, Samira Bandyopadhyay.
The story is a reminiscent tale of a family in Mumbai whose lives are explored through an endearing cinematic journey. The plot revolves around the Srivastava family whose lives are affected by the senior most member of the family, Nagesh (Naseeruddin Shah) whose obsession with his traditional copying machine, called Mr. Soennecken, starts to take a toll on the relationship of the entire family. It's a simple story of human emotions explored through the intertwined lives of each family member.
Also Read -Sanju Teaser: I'm sure you will get confused in between Ranbir Kapoor and Sanjay Dutt
Naseeruddin Shah said, "Hope Aur Hum is a beautiful film and it was delightful working with these two talented children. It's easier to work with children than adults as the children don't have any baggage. It was a wonderful experience working with them. We hope you like the film.
Hope Aur Hum, produced by Thumbnail Pictures in association with PVR Cinemas, will release across cinemas on 11th May 2018.
Also Read - Sanju Teaser: 10 pictures of Ranbir Kapoor as Sanjay Dutt that prove why Rockstar actor is the best choice for the role