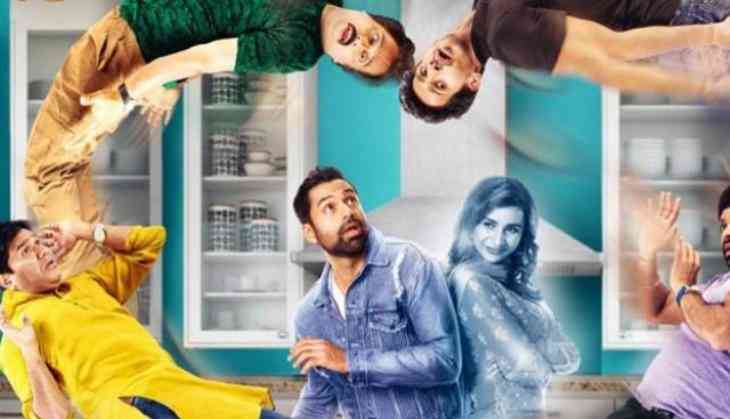 Nanu Ki Jaanu Movie Review - Director Faraz Haider who has made films like War Chod Na Yaar and Sach Ek Kinnar Katha has come up with a new story this time called Nanu Ki Jaanu. This time he has tried his hands in the horror-comedy genre. This film stars Abhay Deol who has an identity of signing some brilliant scripts so let's see what it is all about in Nanu Ki Jaanu.
Movie Name - Nanu Ki Jaanu
Star Cast - Abhay Deol, Patralekhaa, Manu Rishi, Rajesh Sharma, Himani Shivpuri
Director - Faraz Haider
Producer - Sajid Qureshi
Music - Sajid-Wajid
Genre - Horror Comedy
Critics Rating - 3.5 stars
STORY
Nanu (Abhay Deol) is a goon with a gang of four members and his work is to illegally possess the properties. He is daring, a killer and he knows how to deal with people rudely. One day an incident took place in his life that changes all his perception and his style of living. In an accident that happened, he met Siddhi (Patralekhaa) who got injured and therefore he tries to help her out to reach hospital but in the hospital Siddhi declared dead.
Now Siddhi has turned into a ghost and has come to Nanu's home and back in his life. The daring Nanu gets scared of Siddhi's ghost in the movie earlier but soon Siddhi starts helping him in trouble and this is something really sweet to watch. How, Siddhi coverts Nanu into a good person from being a rude goon is all what the story is about. There is also a suspense in the movie that tells who killed Siddhi in that accident that will surely give you a surprise. Who was it-his father Bhaali (Rajesh Sharma) or someone else is the question, the answer to which you will get only when you will see the movie?
PERFORMANCES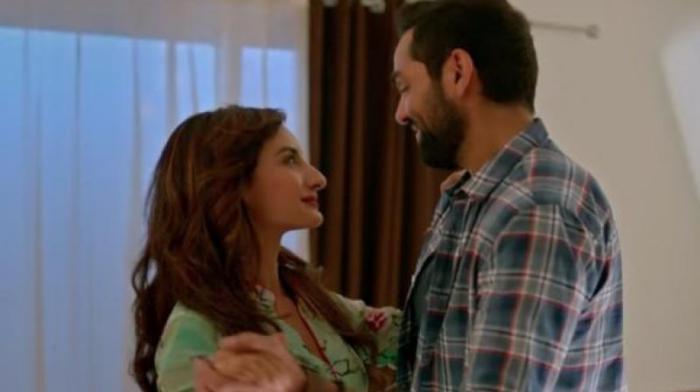 Nanu Ki Jaanu
Abhay Deol is a star of the film and after a long time, we have seen Abhay Deol in his full packed avatar. He will make you believe that he is truly Nanu, a Punjabi and a daring goon. His expressions at every moment, even if it is emotional, scary, drama, comedy is amazing.
Rajesh Sharma has played a pshyco father who is deeply in love with his daughter and he just doesn't want to lose his daughter at any cost. His work is also brilliant at many points and in one scene when he gets to meet his daughter's spirit is something very emotional.
Others actors like Manu Rishi, Himani Shivpuri, Brijendra Kala and others have given all the comical scenes that are enough to make you laugh hard. They have done their parts in a brilliant way and Mani Rishi's comic part is amazing.
DIRECTION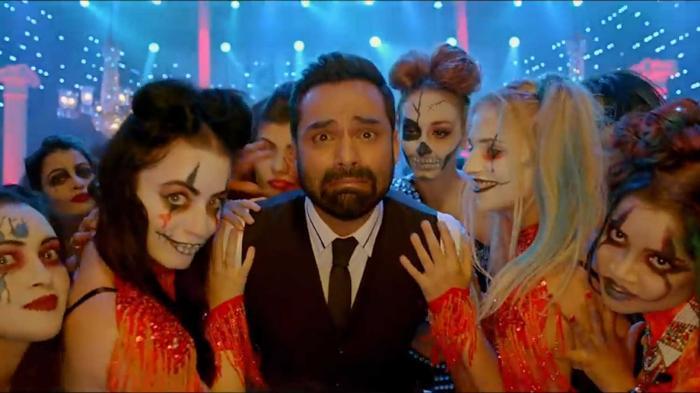 Nanu Ki Jaanu
Faraz Haider who is known for spreading social messages through his films now once again has done the same. Faraz has made this film with a purpose of entertainment and also a meaningful drama. He tried to give brilliant messages like how our lives have got a centric point called 'Phones' and how we have become so irresponsible while driving on the roads. Faraz took every single issue of the current times from beef ban to parents relations with children in a funny as well as in an emotional manner.
MUSIC
The film has failed when it comes to the music of the film, besides Sapna Choudhary's item song there is nothing in that film that stays for a long time on the tongue. So maybe this can be something that is lacking in the film.
VERDICT
This is totally a fully entertaining film which will take you on a ride full of laughter and scary moments. The film, though is a little long still, it creates an impact on you. If you are planning to watch a film with your family then this will be a complete treat for you this weekend.