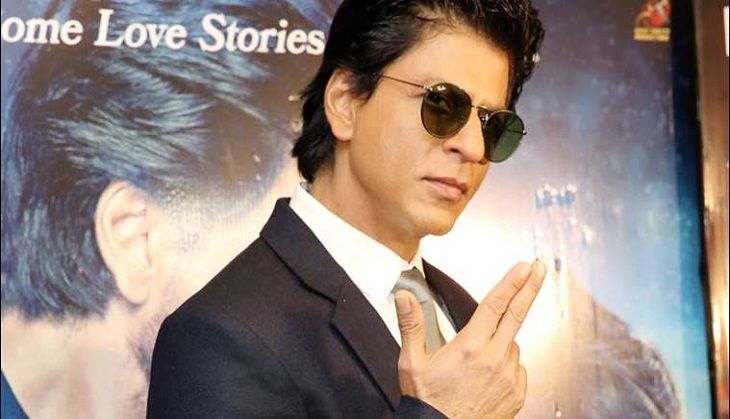 The duo responsible for one of Bollywood's most iconic love story, Dilwale Dulhania Le Jayenge is set to team up once again after eight long years. For a while now there have been reports that Shah Rukh Khan and Aditya Chopra will be joining hands for yet another love story but there has been no confirmation about the same.
While promoting Fan, Shah Rukh Khan confirmed that after his projects with Imtiaz Ali and Aanand L Rai are wrapped up, he will start shooting for Aditya Chopra's next film. He said:
"I think I keep on doing films with YRF regularly. If I start counting from Darr onwards, I have done around eight films with YRF in near about 20 years. We always try to do a film which is different from what is being made here and one would a regular commercial film. I am trying to do a film with Aditya Chopra next year. We keep discussing ideas."
Also Read: 'Bollywood thrives on superstars': Shah Rukh Khan on Fan, fame and Bollywood
SRK also revealed that Aditya Chopra's next film will go on floors later next year and will be shot for a period of three months. Though Khan is not too aware of the subject, he is confident that the film will be the duo's biggest till date. 
"Aditya Chopra has a plan to do a film with me. I think I will start shooting from Aditya's next film by end of 2017. All he has told me is the fact that is a very big project and I might have to sit for two months with Adi to prepare for the character. He told me that the shooting will be wrapped up in three months, but I will have to work with him on characters for two months prior to shooting for the film. I have no idea what he is making, but he has just asked me to keep my dates free next year. He has been planning one film with me after Befikre" said Shah Rukh Khan.
SRK's next film, Fan is set to release on 15 April 2016.
-- Text By Himesh Mankad
-- Sourced From Anita Britto (BNS)