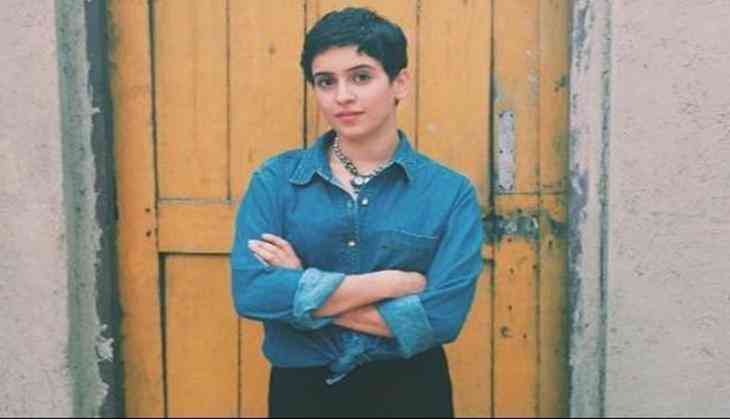 Sanya Malhotra, who made her debut in Bollywood with Aamir Khan's superhit film 'Dangal', says she was not satisfied with her performance in the film and that such dissatisfaction keeps her on her toes.
Sanya, who played the character of champion wrestler Babita Kumari in 'Dangal', loved the wholesomeness of the film and everyone's performance except her own.
'I think I could have done much better in all my scenes. After watching the film, my reactions were like, 'what have I done?' There is so much room for improvement! However, I am glad that I did not like my performance. My dissatisfaction drives me towards perfection,' Sanya told IANS here in an interview.
Aware that people will have huge expectations from her following the success of her debut film, she knows that it's crucial to choose a right script for her second film.
'Since I played a tomboyish character in my debut film, there is a chance to get typecast. Nevertheless, I know I have to break that norm and thankfully the industry is changing and people are open to experiment,' said Sanya.
'Yes, people will take a little time to imagine me as a conventional 'Hindi film heroine' but I am confident about my talent and can perform convincingly, given an opportunity,' she added.
Born and raised in Delhi, Sanya came to Mumbai three years ago for a reality show and asked her parents for 15 days to explore the city.
'I told my dad to give me some time, I will go to production houses and casting directors with my portfolio so that I can get an acting opportunity somewhere. You cannot believe this, I did not go and meet anyone for work,' Sanya laughed.
Then, how did she spend those 15 days in Mumbai?
'I went to Prithvi theatre, ate some delicious food there, observed people, roamed around the beach, Marine Drive side, watched live performances -- in short I spent the days like vacation. Somehow, I felt that the city accepted me as one of its own,' Sanya recalled.
Without further delay, she moved to Mumbai from Delhi, and now she does not want to stay anywhere else in the world. 'I will not leave the city. I love Mumbai. Of course, I miss my family so I visit as often as possible. But I always feel excited to come back to Mumbai,' the actress said.
-IANS