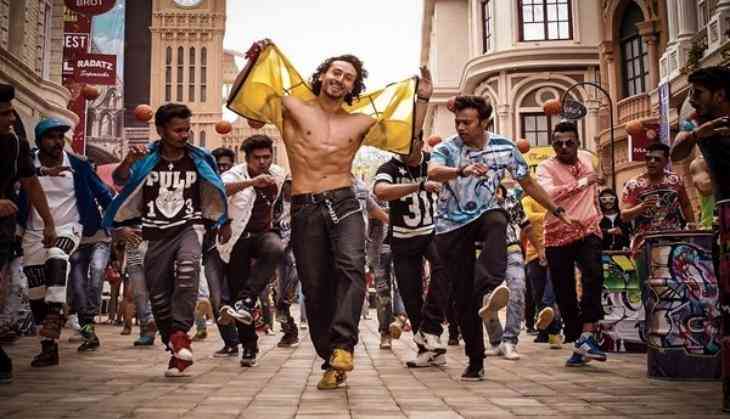 The lead protagonist of this film, Munna Michael has his funda clear. Munna jhagda nahi karta hai, munna sirf peetta hai (Munna doesn't fight, Munna only beats up people). The director Sabbir Khan's funda is quite clear too. His all purpose hero is designed to be the centre piece of this masaledar film. Munna dances like a dream, fights with as much grace and he is quite the cool guy.
Tiger Shroff plays Munna, an orphan brought up by a background dancer, Michael (Ronit Roy). Munna's passion for dance is made obvious through a delightful sequence of him grooving to music at various stages of growing up. Michael wants Munna to take up a corporate job. Munna has other plans. That's when he chances upon gangster Mahinder (Nawazuddin Siddiqui), who promptly hires him to teach him some dancing chops. Munna and Mahinder bond well till they fall for the same girl. (Nidhhi Agerwal).
The good thing about this film is it is rather upfront with its cheesiness. There is a casual, confident manner in which Munna carries himself and the way this movie is handled. Just as Munna continues speaking Bambaiya lingo even when he moves to Delhi, is the way Sabbir Khan unapologetically sticks to his masala film format.
It is difficult to take your eyes off Tiger Shroff, when he begins to make those breathtaking dance moves. He is so good that the other times when he's not dancing in the film, you are hoping that he just as well does. Tiger Shroff is getting better with each film, and one can't think of anyone else doing this role with the kind of agility and aplomb that he does. Nawazuddin, as expected is fantastic as a tough gangster, who goes all mushy for the woman he loves. Nidhhi Aggerwal struggles to match steps with Tiger and makes a not so impressive debut with this film.
Watch this film for Tiger Shroff. His amazing dancing skills deserve all the attention and appreciation.
Stars: Three