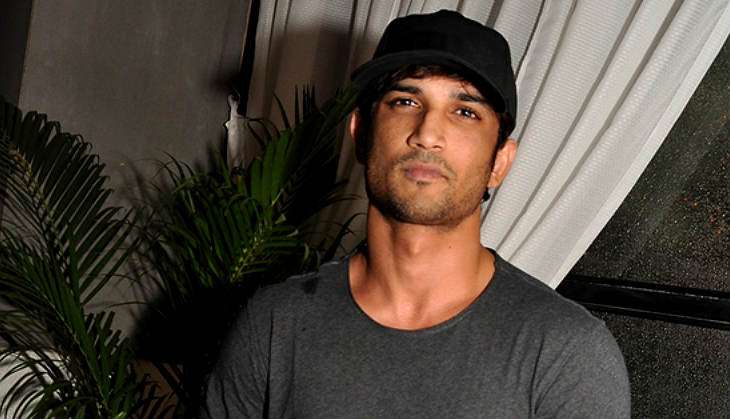 With MS Dhoni: The Untold Story, Sushant Singh Rajput is returning to the big screen with a bang. After a lot of delay and controversies, the biopic on India's most successful skipper, directed by Neeraj Pandey, is hitting the screens on 30 September.
Sushant, who plays the titular character, says that he has become so good at cricket that he can smash sixes while playing professional Ranji Trophy players. During the launch of the film's trailer in Mumbai, the PK star talked about the hardwork it took him to get into the skin of the character and the journey of MS Dhoni: The Untold Story. Excerpts:
Did you feel pressurised about playing a contemporary cricketer like MS Dhoni in his biopic?
More than anything, I was excited. Back in 2006 or 2007, my family and I had reached out to Dhoni with a lot of difficulty and clicked a picture with him. He is the one person for whom I have enormous respect and this opportunity was very exciting. Honestly, in your career there are films you do with full honesty and end up being a good actor but there are very few films that you do and end up being a good human being.
Also read: Dhoni knows why Sushant Singh Rajput was nervous about MS Dhoni: The Untold Story
What did you learn from M S Dhoni?
I have learnt lots of things from Dhoni ... he is very calm and composed. I saw him losing his cool only once -- for the first few days he answered all my questions calmly and patiently with a smile but one day he said, 'You ask too many questions; I shall be back.'
Did you feel you connected emotionally?
I connected with the events and the stories that happened to him. All thanks to Neeraj Pandey sir (the co-writer and director) -- the script was written with so much clarity that if you read it once you could feel the depth.
What was the fitness training you underwent for the film?
I have invested lot of time perfecting shots unique to Dhoni. I got injured too ... but it was worth it. It was a new skill that I was learning. On the second day of training, my trainer Kiran More sir asked me to keep the wickets. I always thought it was an easy job if your eyesight is good and your reflexes are fast, then it's easy to catch the ball ... but let me tell you I could not sit in that posture for 30-40 seconds. I got a backache; my legs were cramping ... it was so difficul! I also broke my finger, and I had bruises all over my hand. It is a tough job; I have immense respect for all the cricketers now.
You went through a heartbreak during the shoot of the film.
Heartache was in the heart; injuries from training were on the body ... but my mind was in the right place.
Also read: MS Dhoni: The Untold Story trailer: Sushant Singh Rajput, is that you? We dare you to watch this just once
Kriti Sanon has recently issued a statement denying the rumours of a link-up between the two of you. Comment.
She always speaks the truth; whatever she has said is right.
-- Sourced from Anita Britto, Bollywood News Service