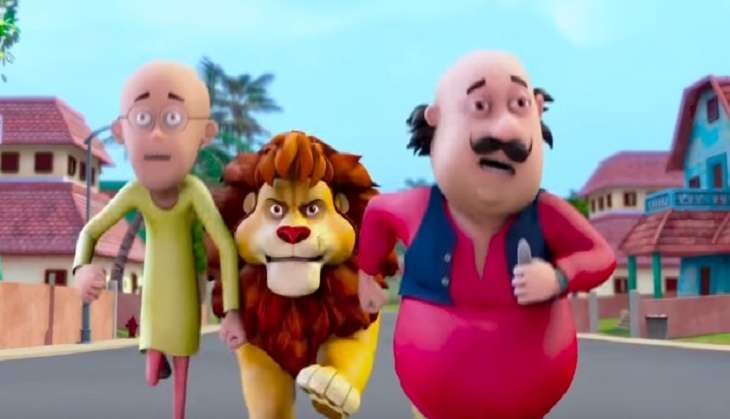 Motu Patlu: King of Kings movie review (Movie Still)
Motu Patlu: King of Kings is an animated film largely targeted towards children. It is a cinematic adaptation of two iconic cartoon characters 'Motu' and 'Patlu'. Does the film raise the bar for animation in India? Let's analyse:
What may work for the film:
Motu Patlu addresses the very timely issue of humans destroying the environment and wreaking havoc on the flora and fauna for their selfish gains.
The film is about how two selfless people, Motu and Patlu, fight for animals' rights in the wild after the king of jungle i.e. lion is killed by a hunter. It narrates the story of a lion who is fed up of performing tricks in a circus and runs away, only to find himself in the middle of a jungle, mistaken as the king. Then, with the help of Motu and Patlu, he saves the wildlife from human destruction.
The dialogue "sher sher hota hai, circus ka ho ya jungle ka bus apne aap pe bharosa hona chahiye" (whether a lion is in a circus or in a jungle, he is always a lion if he believes in himself) pretty much sums up the entire story.
Apart from addressing a relevant issue, Motu Patlu will easily find a place among one of the better animated films made in India, joining the likes of Roadside Romeo and Delhi Safari.
What may not work for the film: