Aishwarya Rai Bachchan
As a mother, you try to find out the rhythm with work and your child. When Aaradhya was three-and- a-half months old, I did endorsement work and then Cannes, so every month there was some appearance coming up or social work.
It felt extremely busy because at that time I was dealing with new motherhood which I was committed to. I have been doing everything by myself so obviously my days are full. Time just flies because you are discovering your child growing.
When I felt the time was right to venture out to figure out the balance, I did so.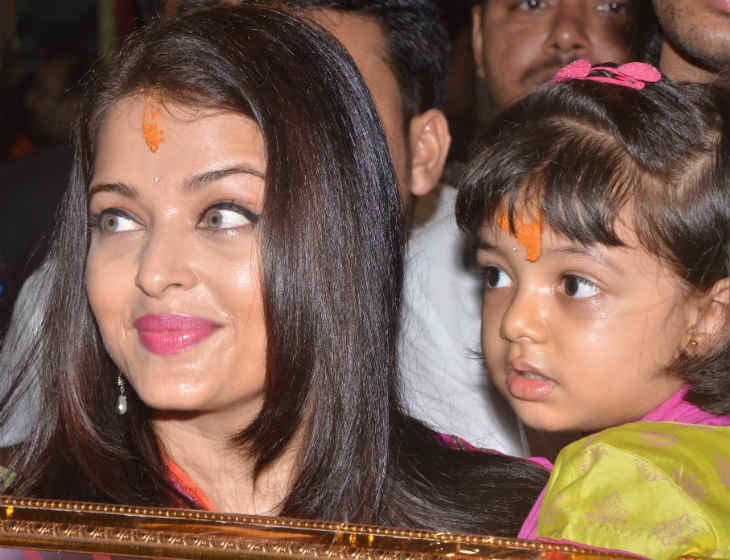 Aishwarya Rai Bachchan with her daughter (IANS)
Eventually, Jazbaa rolled when Aaradhya was three years old. I would tell her that I am going to the office. As far as she is concerned, I am an office-going mother. The good part is, Aaradhya has been as much part of my life as much as I have been of her life. Lots of mother would say that I am lucky to be able to blur the line between the so-called office space and family and I feel I do have that blessing.
You just try to balance it out. My days would start early -- I would drop her to school myself and then rush to work. I would pack her bags at night. There are many days when I bring her to my trailer for the shoot ... there was no special trailer made...it was normal and I kept it hygienic. I used to carry her books, her play things and everything that was needed. My interactions are very normal no fuss. I have had a very normal, regular upbringing ... and that's what I share with my daughter.
Sushmita Sen
The impression is that I have an army of people who take care of my kids, run my house and my work too. I am a mother, I have an office as well as my home... and I run my life myself. There is nothing that happens in my children's life that I am not aware of.
When I was 24, my dad told me I was taking a major call by deciding to become a mother ... but this is what I wanted.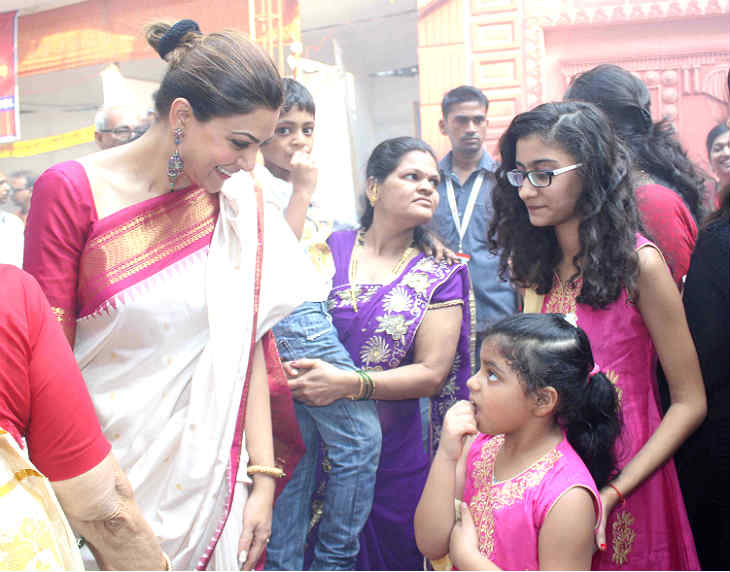 Sushmita Sen with her daughters (IANS)
My elder daughter Renee told me she wanted to be an actress when she was a toddler. She is a teenager now. I will not encourage her to do something she doesn't want to. My only condition is that she studies and gets a degree first. I am just a twelfth-passed student... but it is my desire that my children get good degrees. If she joins the film industry she won't say she doesn't know anything else besides this.
Lara Dutta
Motherhood has altered my choice of roles. Earlier you wanted to get that bikini body. Today I want to prove that I am a better actress. It is blessing to be offered these roles. I feel we are in a time when good female roles are written.
As a producer too, I will have multiple films happening late this year or next year. I will be a hands-on producer.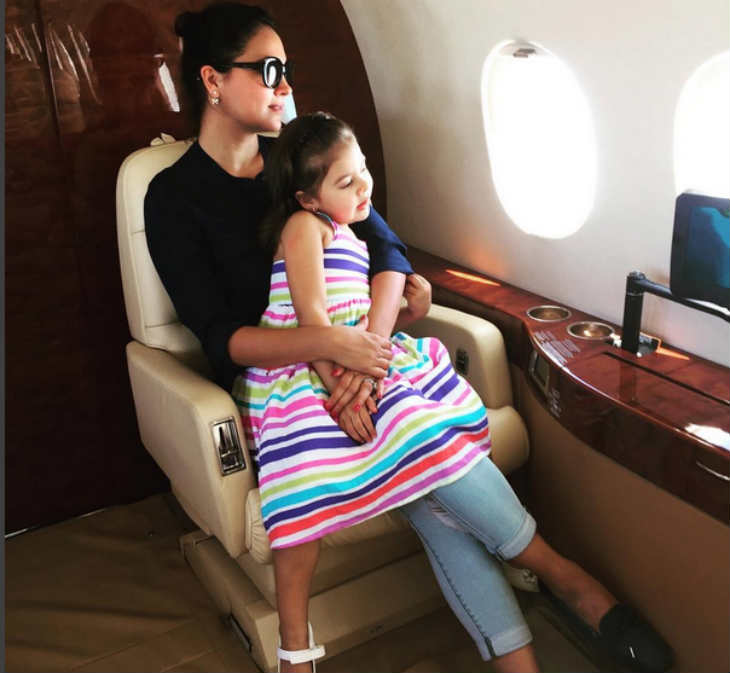 Lara Dutta with her daughter (Instagram)
Saira is a bright, sorted kid. She has been with us (husband Mahesh Bhupati, a tennis ace) on the road since the time she was two months old. At any tennis grand slam or film shoot, she finds her space. She is definitely her mother's daughter when interest in films is concerned. She used to accompany me to the shoots as well.
Shilpa Shetty
It is difficult but not impossible to maintain the balancing act between being a mother and a working woman. We women are great multi-taskers. When everybody appreciates your effort you feel nice.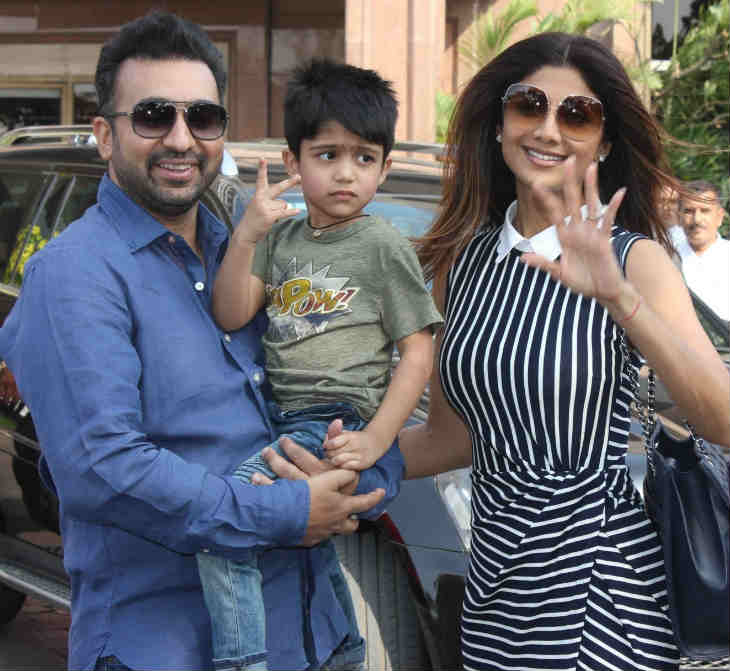 Shilpa Shetty with husband and son (IANS)
I have learnt all that I needed to do as a mother through my mother. I have never planned anything in my life... and am not doing so currently either. I take life as it comes and I am truly blessed with a good family and with work.
Kajol
My daughter Nysa definitely wants me to work. She said something very beautiful to me: 'Mamma just because you love me, doesn't mean that you can't love anything else.' This statement just struck me. I felt that my child understands so much! Like a typical mother, I started crying. Nysa has taught me so much, and so has my son (Yug). I feel I am doing a good job when they do or say things like this.
Of course, my husband's (actor Ajay Devgn) priorities have also changed in a big way after we have had kids ... his priorities now will definitely be his kids for the rest of his life. He's a hand-on father. But a woman naturally is more connected to their kids, especially because she carries them for nine months.
The first three months, a baby cannot do without a mother while the father will always be around on the periphery. The bond between mom and child is strong because you are breastfeeding them, and taking care of every small thing. When I was a new mother, I drove everybody mad at home for the first 28 days. I fought with everybody -- my husband, my mother in law, my father in-law, my mother, sister. There was hand sanitizer and towels everywhere. I did go overboard but I think it was necessary.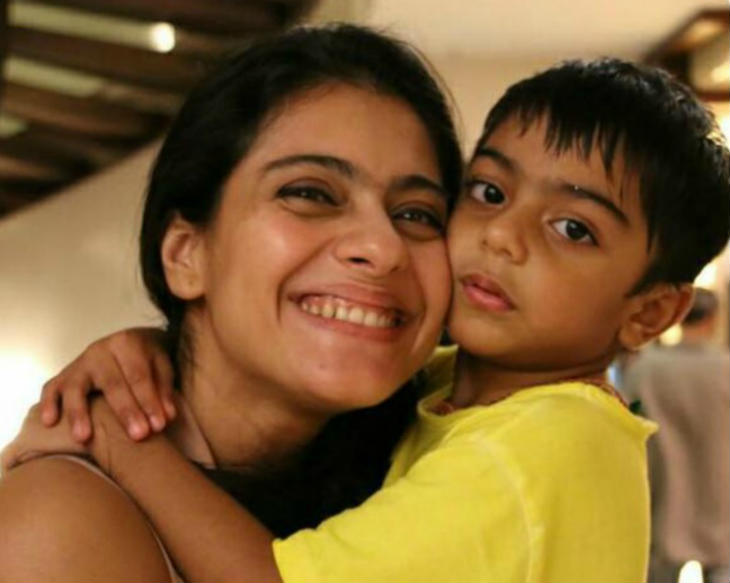 Kajol with son (File photo)
I love my kids and there is nothing that I have given up for them; I have given it up for myself. It was a selfish decision to stay at home and look after my kids because I love being with them.
I think that a woman should be more forgiving of herself and realise that some day she is going to be a better wife, some days a better mother and some days a better worker. As long as you are balanced in your head that 'I am trying my best to do everything,' you will manage it on a whole. The big picture is that your children are going to grow up and look at you saying 'My mother worked really hard and she took care of me at the same time.' You may not be there on certain days but you were there on all the times that meant something to them.
So we as women have to realise that firstly children are not our sole responsibility and secondly we are fulfilling our responsibility to the best of our ability ... our children will grow up with this understanding.
-- Bollywood News Service