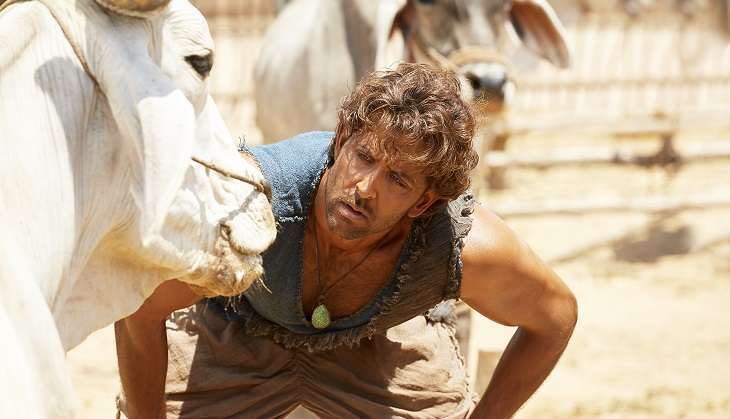 Set in the era of the Indus Valley Civilization, Ashutosh Gowariker's period drama Mohenjo Daro stars Hrithik Roshan and Pooja Hegde in the lead.
The trailer and songs received a mixed response but will the film manage to spring a pleasant surprise? Let's see.
What may work for the film:
In the initial few frames, it is fascinating to watch how things worked in the Indus Valley Civilisation - be it the barter system or the division of the city into two parts on the basis of wealth. The action sequences look real on the big screen; the two stand-out scenes are the crocodile fight and hand-to-hand combat sequence in the second half.
Hrithik Roshan pulls off his role as Indigo farmer Sarman well and seems flawless in the fight sequences.
Also Read: Mohenjo Daro Box-Office: First flop for Hrithik Roshan since Guzaarish
Mohenjo Daro Movie Still (Movie Still)
What may not work for the film?
The biggest drawback of Mohenjo Daro is that the film ends up being the same old revenge drama without any insight into the ancient civilisation. The flood sequence looks tacky and proves that the industry needs another efficient VFX studio other than Red Chillies.
The climax is not just unrealistic but also lacks conviction. The romance lacks chemistry and the revenge angle is a damp squib. Depicting reality is something that is seldom a part of Bollywood films, but the least we expect is an entertaining film. Sadly, Mohenjo Daro is neither of the two.
Will it do well at the Box-Office?
Mohenjo Daro is getting a wider release in comparison to Rustom in India; however, the opening day numbers might fall way short of the Akshay Kumar film. Neither will it get critical acclaim nor will the audience word of mouth be positive which means the journey for the Hrithik Roshan film is rather rocky.
The four-day extended weekend might help the film sustain to a considerable extent but a crash in collections on Tuesday is inevitable. The budget of Mohenjo Daro is close to Rs 120 crore inclusive of print and publicity. Despite pre-sale of the satellite rights, the production house will entail heavy losses.
Box-Office Prediction:
Opening Day: Rs 8.5 crore
Opening Weekend (4 days): Rs 36 - 38 crore
Lifetime Collections: Rs 50-55 crore
The expected verdict is flop.