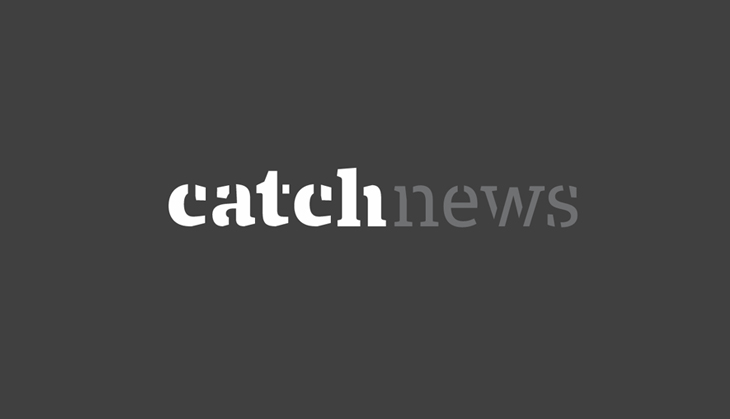 Anushka Sharma and Virat Kohli's much talked about fairy tale wedding, which was tailed by two high end receptions in New Delhi and Mumbai respectively, looked so much perfect. But wait! What's a wedding sans a blooper. Even this angelic wedding had an error. A case of mistaken identity.
Yes! You heard us right. The flawless wedding affair concluded with a mistaken identity when the credits for Virat Kohli's designer dress went to designer Sabyasachi Mukherjee instead of designer Raghavendra Rathore.
The glittery evening of the much awaited celebration dawned at Mumbai's St. Regis on Tuesday when Bollywood actress Anushka Sharma and Indian Cricket player Virat Kohli celebrated their wedding reception. Virat and Anushka looked strikingly handsome as a couple. Anushka yet again donned her favourite designer Sabyasachi's creation and looked every bit radiant in a sequinned smokey grey lehenga.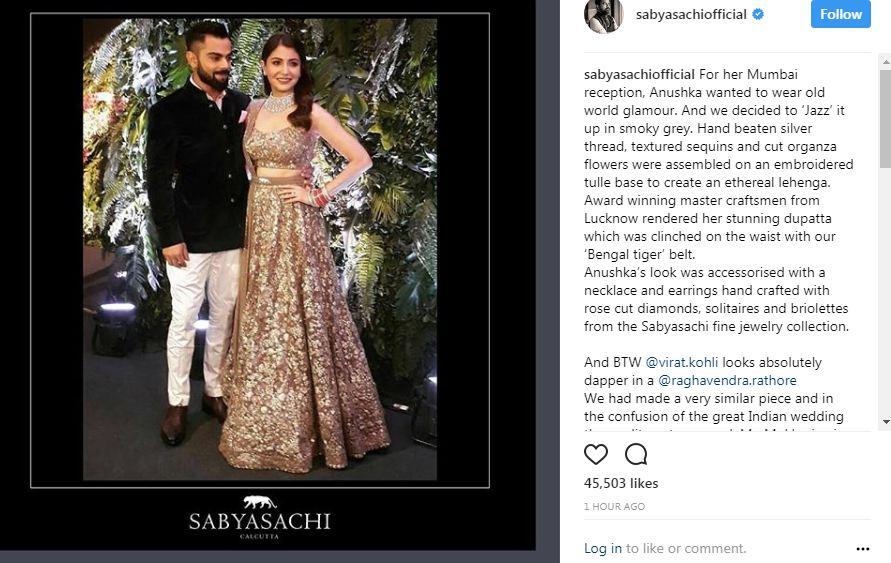 While Anushka stuck to Sabyasachi's couture, Virat opted for designer Raghavendra Rathore. Kohli looked fascinating in an indigo velvet navy bandhgala and ivory jodhpuri pants. However in a post on Instagram Sabhyasachi Mukherjee ( or his team) claimed that Virat Kohli's dress was from Sabyasachi menswear collection. Later, after deleting the earlier post, Sabyasachi's team took to Instagram to apologize for the unintended mistake.
This is what the post said, "And BTW @virat.kohli looks absolutely dapper in a @raghavendra.rathore.We had made a very similar piece and in the confusion of the great Indian wedding the credits got swapped. Mr. Mukherjee is personally a huge fan of the Rathore label and deeply regrets the error.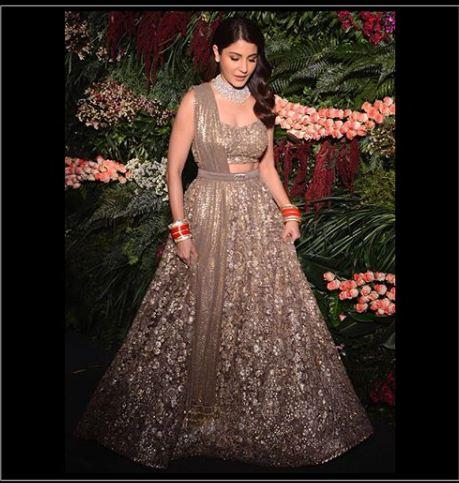 The post also revealed details about Anushka's dress for the evening. "For her Mumbai reception, Anushka wanted to wear old world glamour. And we decided to 'Jazz' it up in smoky grey. Hand beaten silver thread, textured sequins and cut organza flowers were assembled on an embroidered tulle base to create an ethereal lehenga. Award winning master craftsmen from Lucknow rendered her stunning dupatta which was clinched on the waist with our 'Bengal tiger' belt.
Anushka's look was accessorised with a necklace and earrings hand crafted with rose cut diamonds, solitaires and briolettes from the Sabyasachi fine jewelry collection."