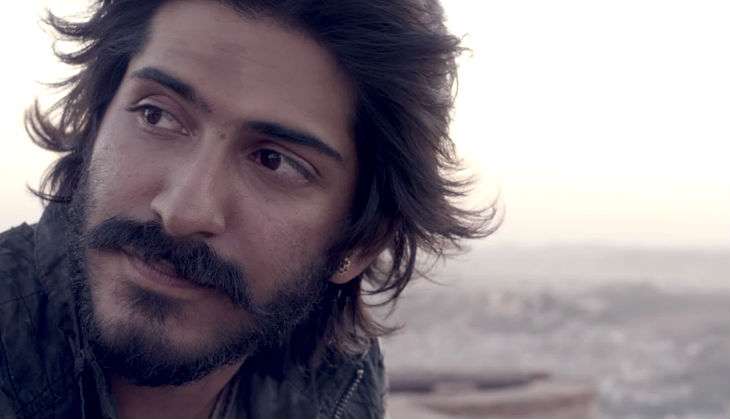 With Rakeysh Omprakash's Mirzya, yet another star-kid is making his big debut on screen. But, is he more than just another star kid? Harshvardhan Kapoor, son of actor Anil Kapoor, says he was quite determined to join the Hindi film industry but did not want to start his Bollywood journey with a typical commercial film.
In an interview with a news agency, Harshvardhan talks about his Bollywood debut, how different he is from papa Anil and what Mirzya is for him. Excerpts:
How did you decide on Mirzya as your debut film?
I am 25 now. When I was still an 18-year old college-goer in 2008, Rakeysh sir (Omprakash Mehra, the director) and I met and then kept meeting each other after every couple of months. Rakeysh sir mentioned to me that he was working on the story of Mirza Sahibaan and Gulzar saab was writing the screenplay. So this conversation has been going on from a very long time.
When I went back to college after the first interaction between Rakeysh sir and I, I surfed the internet for the story - it's a romantic tragedy that's very different from other romantic tragedies because the two lovers make a decision that eventually determines their destiny.
When did the film eventually take off?
Eventually, in June 2013, after talking for 2-3 years, we finally decided to embark on the journey. I sat with Mehra and he narrated only 10-15 pages of the script because it was still a work in progress. The script was very poetic and very romantic. At that time, I was 22 and reading so many other romantic stories and scripts but I felt that this was the most contemporary romantic film. I was completely blown away! I felt, 'I'll give anything to be a part of this -- it's romantic, complex ... like a dream come true'.
How difficult was it to play two characters in your very first film?
I am playing two characters -- Aadil and Mirzya. We worked on both simultaneously. When I heard the story, I knew that the whole film depends on my ability as a rider and an archer because Mirzya is the best in those areas. I didn't know horse riding. It sounds very easy but I knew my director won't cut to my close-up and use doubles for the riding sequences. So I moved to Delhi for six months to learn the horse-riding skills. I had a lot of falls while learning and yes, it was difficult.
Stars like Amitabh Bachchan and Aamir Khan have tweeted favourably about the trailer of Mirzya. How much do you think that will help build the hype around the film?
At the end of the day, it just comes down to how honest and good the film is. It's my first film and I am unknown; but there are so many incredible people working on this film. We are extremely thankful that these actors have liked what they have seen so far from the film and I hope they like the film too. It's a huge blessing from them and it will definitely help us. I am very grateful to them.
Your star father, Anil Kapoor, has gone on record to say that you're very different from him. What is your view?
I don't think I am the best person to decide that. It's very difficult to have an opinion about oneself but I think the only way I can define my situation is that I will define my own personality by the characters that I decide to take up and play -- that is something that will happen over a period of time.
Your father is looking younger by the day; almost like your brother.
All my girlfriends also say the same thing (smiles). But, hopefully when you watch this film, you will forget all this within the first two minutes.
Are you inspired by any actor or do you like anyone in particular from the film industry?
I make it a point to watch all films. There are so many amazing actors and I like certain films of certain actors. Aamir Khan is a very big influence. When my generation was growing up in 2001,Dil Chahta Hai and Lagaan were released and later Rang De Basanti released ... these were defining films for us. Actors at that time were doing so many films at the same time but he decided to work more in isolation and focussed on one film at a time. I have been lucky to have had that experience in Mirzya because that's the way Mehra sir works and I want to keep having that option to do so with every film that requires it. I also admire Ranbir Kapoor for his ability to be spontaneous and for his brilliance.
-- Sourced from Ami Sheth, Bollywood News Service