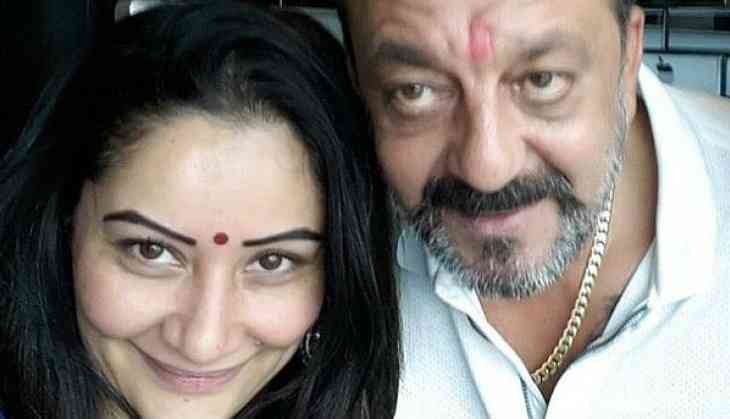 Manyata used to work in B-grade movies before meeting Sanjay Dutt
Sanjay Dutt will soon be seen in his most awaited comeback movie Bhoomi. Most of the time Sanjay Dutt's wife Manyata accompany him to sets along with the kids.
Bollywood's baba Sanjay Dutt married to Manyata in February 2008. Now, Manyata's whole and sole identity is that she is Sanjay Dutt's wife but this is to notice that Manyata herself was an actress before marriage.
Manyata alias Dilnawaj Shaikh was born on 22 July 1979 in a Muslim family in Mumbai. However, her upbringing was in Dubai. Manyata came to Mumbai to be a successful actress but when she didn't get any big role she started working in B-grade movies.
Manyata met Sanjay Dutt through a common friend and after that they both started dating each other. In the midst of this Manyata decided to quit film industry. Sanjay Dutt knew that Manyata had worked in B-grade movie 'Lovers Likes Us' in 2005 and he was not happy with that. Even Sanjay didn't want that Manyata should work in B-Grade movies.
Sanju Baba bought the rights to Manyata's film
After this, Sanjay Dutt bought the rights of Manyata's film in 20 lakhs, he even put his whole force to remove all the CD's and prints of the film from the market.
Manyata Dutt is 20 years youngers than Sanjay Dutt, now when Sanjay Dutt is 59 years old but Manyata is just 37 years old. Notably, Manyata is just 8 years old to Sanjay Dutt's daughter Trishala.
Manyata had done an item song in Prakash Jha's Gangaajal 'alhad Jawani' and it was Prakash Jha who gave screen name Manyata to her.