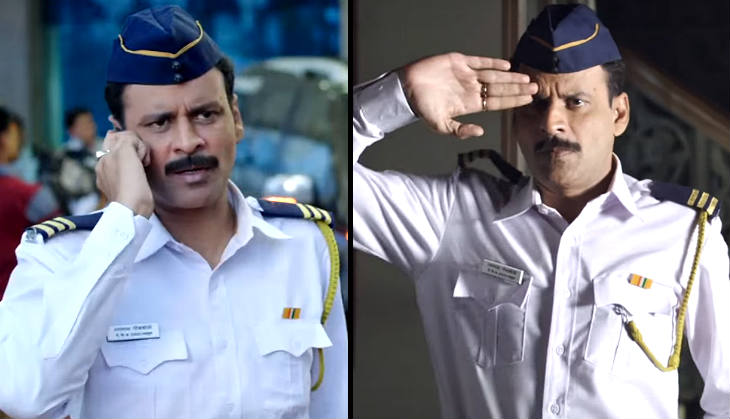 Many of you may remember reading about a unique mission on Indian soil. Not too long ago, the Tamil Nadu police sprung to action and cleared the Chennai streets so that doctors could transport a fresh heart between hospitals for an urgent transplant. Within any major Indian city, this is an incredible logistical achievement, one that requires pinpoint coordination across several volatile departments.
While some may consider this event's adaptation into a mainstream film a decision of business and economics, these movies and its various remakes (Traffic, the Hindi film, is the fourth version after Malayalam, Kannada and Tamil) also exist to give us an accessible exploration of the humanity - faces of grief, sacrifice, redemption, heroism and spirit - required to pull off such feats.
It's impossible not to overlook the cruel irony of circumstances - that a film pivoting on the bittersweet consequences of mortality is directed by Malayalam filmmaker Rajesh Pillai, who tragically passed away in February this year.
Writer Suresh Nair recreates this multi-narrative situation in context of its land, and I don't mean just the geography between (South) Mumbai to Pune. Perhaps the most interesting fictionalized aspect is that the sick little girl in need of a heart is the daughter of a superstar actor, Dev Kapoor (Prosenjit Chatterjee). In film-industry hubs like Chennai and Mumbai, this extra dimension changes the entire morality of the tale. One almost never forgets that if it were a common man and his girl, perhaps the politics - and eventual outcome - would be different. Anyhow, this device only speeds up the mechanics of an unlikely road trip. From his deluded "Do they know whose daughter she is?" to a desperate "Please save my girl," Kapoor's transition is wishful at best, despite being driven by a heartfelt (no pun intended) performance by Divya Dutta as his somewhat-estranged wife.
There's a certain flimsy inevitability to another contrivance, one that only occurs within the confines of commercial tearjerkers: The timely accident of the young reporter (Vishal Singh) hired to interview the star, whose heart will soon find its way to Pune. What Bollywood star lives in Pune, you ask? Well, Dev Kapoor does.
Through these careless tidbits, the film is initially lifted by the sets of parents on opposite sides of the emotional spectrum. One pair is forced to act to prevent their anguish from becoming another's. Only recently, I celebrated the surgery of a close friend, who finally underwent a cornea transplant for one of his eyes. We fell silent, though, when we recognized that the death of the 23-year old donor - a stranger to us all - is what made this operation possible. Sachin Khedekar and Kitu Gidwani as the mourning parents of a dying son give me a fair idea of how the boy's family must have grasped for courage in the midst of such numbing grief.
The three characters in the car - Constable Godbole (Manoj Bajpayee; a natural extension of his role in short film, 'Taandav'), a cardiac surgeon (Parambrata Chatterjee) and the dead boy's best friend (Amol Parashar) - are all battling their own demons, each in search of redemption. They do a decent job of making us forget that all these conflicts are planted for the sake of the genre this film occupies. The drive, in all likelihood, must have been smooth sailing through cordoned-off streets, and the real action must have been in the control room. Which is, funnily, where this film loses its shape a bit. Jimmy Shergill (doing his best 'A Wednesday' impression) as the commissioner here looks more like a schoolteacher encouraging his errant students. His fist pumps and yays are a bit too cheesy to process.
The roadblocks on the way added by the writer are almost naïve in its jingoism ("Oh look, all religions are one in time of duress"), but I can see why these additions may work with the masses. Mandatory time-stamps, split-frames and snazzy transitions do their best to manufacture tension, but the mere awareness of the real-life event has already done that job. Perhaps a more electric Junkie-XL-style score would have helped. But then again, 'Mad Max: Fury Road' seems to have spoiled race-against-time actioners for us permanently.
Such thrillers utilize templates not dissimilar to the highs and lows of a cricket match. Except, here, it is literally a matter of life and death. Watching Bajpayee here invokes the rollercoaster frustrations involved in watching MS Dhoni chase down a total. He always seems behind the run-rate, viewers (Commissioner and audiences) start cursing him, he is disturbingly calm, activates tunnel vision and finally, at the very last moment, his stubbornness bears fruit. This route isn't the most logical or sensible option, but it sure makes for good watching.
This film comes dangerously close to emulating the recent Dhoni, a pale shadow of his former chase-master self.
But in the end, it shows heart. And often, that's all it takes.