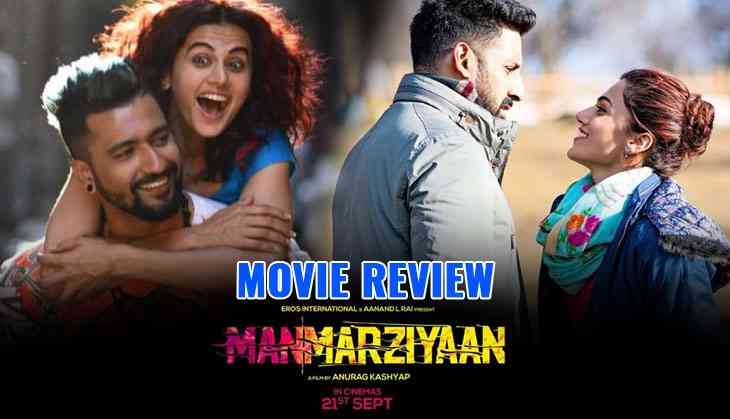 Manmarziyaan Movie Review: Bollywood famous filmmaker Anurag Kashyap who is known for making gangster dark films once again came back to romantic-drama genre with Manmarziyaan after Dev D. The film Dev D gave a huge tremendous fame and name to the director and now with Manmarziyaan he is once again on track of confusing romance.
Movie Name - Manmarziyaan
Star Cast - Abhishek Bachchan, Vicky Kaushal, Taapsee Pannu, Ashnoor Kaur, Saurabh Sachdeva
Director - Anurag Kashyap
Producer - Aanand L Rai, Vikas Bahl, Vikramaditya Motwane
Music - Amit Trivedi
Genre - Romantic Comedy
Critics Rating - 2 stars
STORY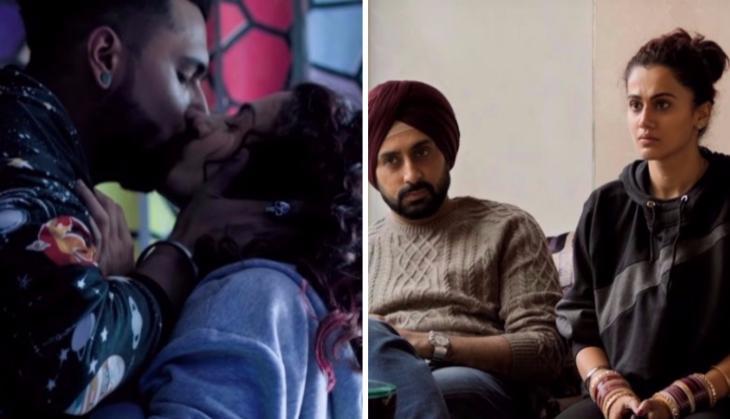 manmarziyaan
The film stars with the lust of Rumi (Taapsee Pannu), a girl next door and a former hockey player and Vicky (Vicky Kaushal), a struggling DJ. Their lust story comes in trouble when they got caught red-handed by Rumi's family. Then somehow, Rumi manages in her family to allow her marriage with Vicky. Rumi's family asks for one condition if Vicky and his family come to ask for the marriage to Rumi's family.
Now as Vicky is so irresponsible and not ready to get married don't come to the final day. In anger, Rumi finally gets ready to do arrange a marriage with an NRI Robbie (Abhishek Bachchan). Robbie is in love with Rumi but she is on another zone of losing her love, Vicky. This tale of love and lust gets so many turns and finally, it comes to a conclusion that what needed the most a husband or a lust.
DIRECTION
Manmarziyaan
It looks like that this genre of romantic comedy has a different space in Anurag Kashyap's head. Anurag Kashyap has tried to show the confusion between love and lust. Well, the film is lengthy and this is one of the reasons that some part of the goes over the head. However, Anurag Kashyap has tried to show the depth of love but in between the explanation all the both Rumi and Vicky are confused people. All in all, it is Kanika Dhillion's script that sometimes makes you feel wow and sometimes how.
PERFORMANCES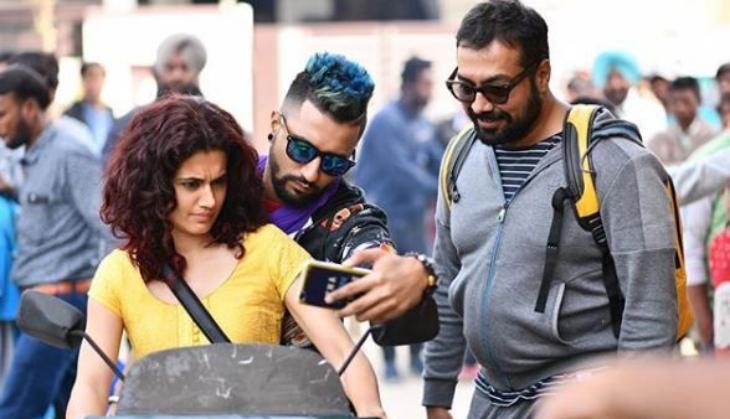 manmarziyaan film
Abhishek Bachchan made comeback to the silver screen after two years of gap with Manmarizyan. Abhishek Bachchan played the role of Robbie who is little like Manu Sharma from Tanu Weds Manu and Vanraj from Hum Dil De Chuke Sanam. In the first half, Abhishek Bachchan's character has not many things to do but in the second half he is the only hero of the film. You can say this time he really has tried something new.
Vicky Kaushal plays the role of Vicky Sandhu, he is top of the notch with his performance and he has just gone into the skin of Vicky Sandhu. But why, when Vicky is doing tremendous roles in the films like Sanju and Raazi in that phase why he chose this kind of role to show his versatility.
Taapsee Pannu, According to me, she is the star of the film, who has all the shades negative and positive. In the whole, there is the only character of Rumi on whom the whole film surrounds. Taapsee is like a Rumi and you will get to know about it in many scenes. Either you can say that Rumi is the upgraded modern version of Tanu.
MUSIC
Amit Trivedi's music in the film is amazing but its too loud. Anurag Kashyap has filled the movie with the songs, whenever, Anurag Kashyap doesn't have many scenes he gave tried to entertainment with music.
VERDICT
The film Manmarziyaan is a film that you can watch in theatres if you have nothing to do, either you can wait for it to telecast on television because this film of Anurag Kashyap has U/A certificate.
Also Read - Sanju director Rajkumar Hirani accepts he made changes in the script to Create empathy For Sanjay Dutt