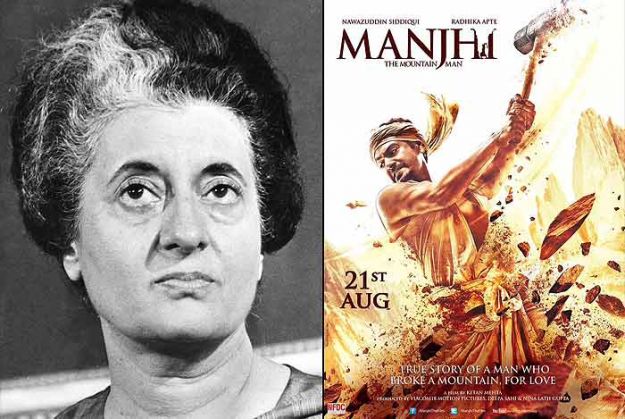 "Bhagwan ke bharose mat baithiye... ka pata Bhagwaan hamre bharose baitha ho."
Nawazuddin Siddqui's recent released Manjhi-The Mountain Man is full of such thoughtful dialogues. Beyond a few inspiring scenes and the actor's brilliant performance, it has got something very surprising in store for its viewer.
The film takes a subtle dig at former Indian Prime Minister Indira Gandhi. The film shows how politicians ignore the plea of poor and are only concerned about votes.
In the particular scene from Manjhi - The Mountain Man, the Iron Lady of India goes for a rally in Manjhi's village. She addresses the crowd with that signature wave. However, the stage from where she is addressing the poor, crashes down. What follows is an uproar, as the poor come forward to support her.
After getting help from a news reporter, Manjhi then tries to make the best out of the opportunity and talks to Mrs Gandhi about his project and what he gets in lieu is another dig on the system.
The powerful lady hands over the garland to Manjhi, clicks a picture with him and leaves.
The Ketan Mehta directorial has many an interesting 'read between the lines' moments, but the political comment on Mrs Gandhi's tokenism stands out.